People travel from all over India to Kolkata for their D-Day lehengas, and for good reason. Kolkata has places for every Indian bride-to-be's shopping list, from gorgeous replicas of designer jewelry to true spectacular-looking designer pieces, banarasi sarees, lehenga cholis, footwear, and purses. This is absolutely worth going wedding shopping in Kolkata. Not just only brides, in Kolkata there are many shops for Groom's must-haves like Sherwani, shoes, wallets and etc. You can also contact your Bengali wedding planner in Kolkata for your wedding shopping suggestions.
However, what should you do if you have no idea where to go? If you're looking for wedding-related items in Kolkata, we, a budget wedding planner in Kolkata can help you. Check out the following locations and markets: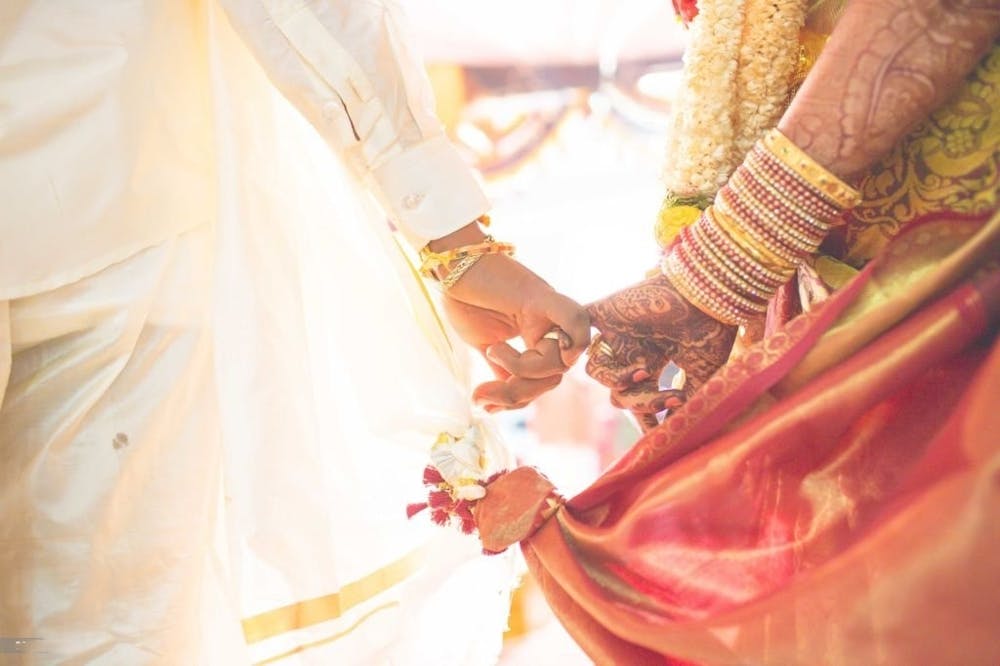 1. Dress Like A Daydream 
Bara Bazar 
When you think about wedding shopping in Kolkata, the first thing that comes to mind is Bara Bazaar. People might not be aware, though, that it's also the best place to purchase wedding-related items. The best wedding clothing collections are on display at Bara Bazaar, which has a vibe similar to a wholesale hub market. Keep in mind the Variation! This location is likely to treat you with a wide selection of options, whether you're looking for a traditional Bengali Banarasi or a north Indian style Ghaghra set, or a traditional Bengali panjabi. The bazaar lives true to its name as a showcase of options for brides and grooms.
Most popular For Banarasi silk, home furnishings, and Sherwani, Panjabi.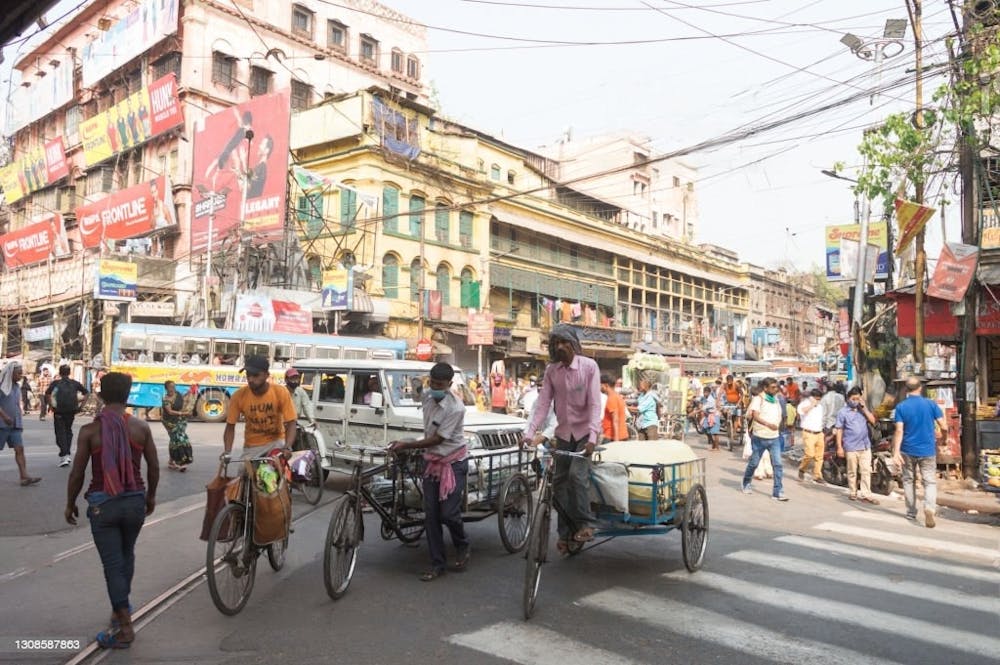 New Market
It's also known as the "Lehenga Hub" for obvious reasons. You must shop at the new market for shopping for wedding if you want ANY type of lehenga other than a banarasi. There are SO many options available to them. But not just only for brides there are many shops as well for grooms also where they can have their wedding essentials.
If your budget is flexible, they also have a good variety of shops. In any event, you won't regret spending more because of the elegance and "EXTRA" that this retailer's clothing delivers.
Well-known for lehengas, precious stone jewellery, footwear, and cosmetics, Sherwani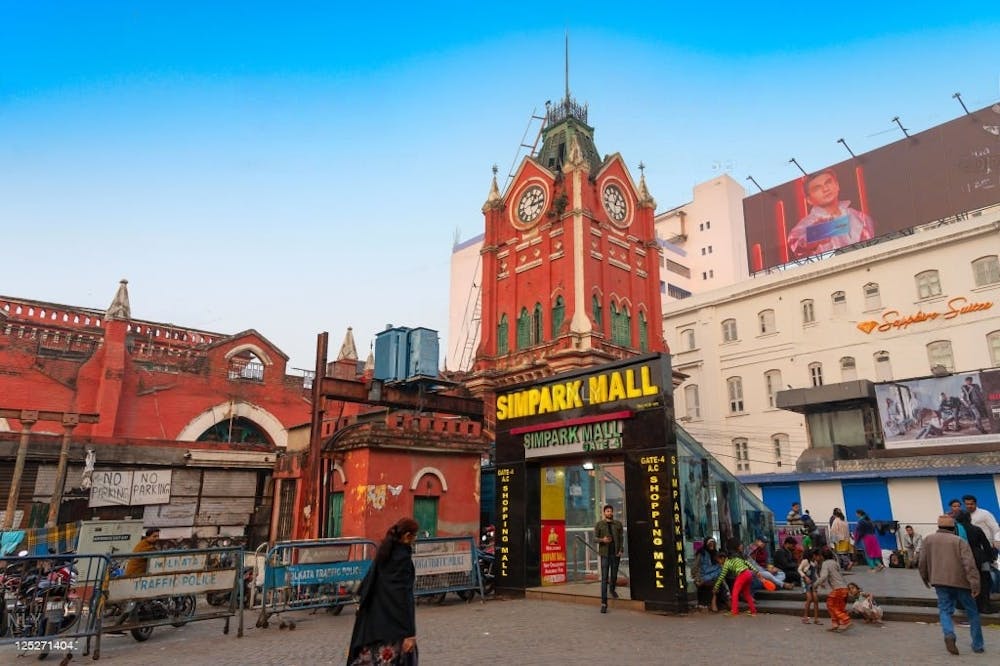 College Street
College Street, another paradise for wedding shopping for bride and groom in Kolkata, is one of Kolkata's most well-known hubs for wedding shopping. The two shops that draw people to the area and provide the ideal traditional Bengali wedding outfit for the bride and groom are Adi Mohani Mohan Kanjilal and Indian Silk House. There are no words that can accurately express what these stores have to offer.
Known Best For: Bengali wedding outfits, bridal sarees, Panjabi for groom.
2. Fit me well
It simply isn't enough to have the nicest clothing if it doesn't fit properly, right? For the majority of Kolkata wedding shopping, a tailored fit is essential. As it's their special day, every last detail must be perfect. On Mahatma Gandhi Drive, you may find some of the best tailors to create the perfect wedding dress. For some of these experts, even complex fittings are simple tasks. You now know where to go if you have problems with the length, shape cut, waist measurements, or anything else regarding your lehenga.
3. Everything That Glitters Is Gold
Bow Bazaar
After the wedding outfit for both of them, jewellery is the next most important item for a wedding couple, especially the future bride. Bow Bazaar is also referred to as B B Ganguly Street formally. It displays a chain of jewellers and goldsmiths showcasing the most stunning jewellery sets to compliment your wedding dress. The "golden touch" is a genuine phenomenon that gives your clothes just a hint of richness. Visit the Bowbazar, also known as the jeweler's hub, to be amazed by the finest craftsmanship.
Noted for: Gold jewellery and other jewellery products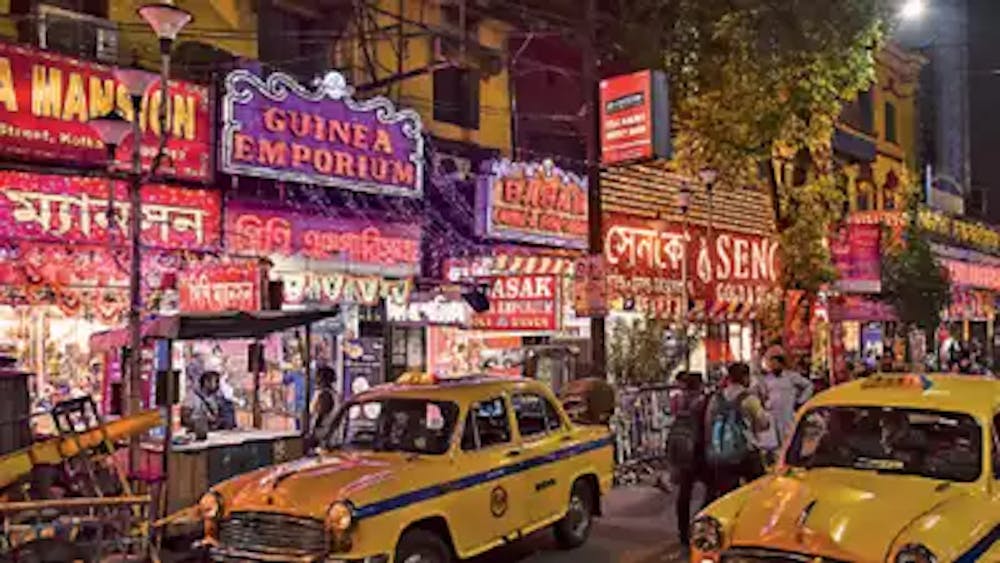 4. A Trousseau to Remember
After you've completed the difficult work of putting your wedding clothing together, the next big thing on every bride and groom's list for wedding shopping is her wedding trousseau. Of course, this is less conscious and more binge shopping. The top stores in Kolkata for wedding buying, where you may find anything on your shopping list.
Bagree Market
You may probably find any kind of accessories here, from nose and toe rings to necklaces, handbags, wallets for the groom, shoes, and also matching mojri with the sherwani. Because of its variety and low pricing, this retail hub is once again completely wedding-shopper-friendly. Bagree Market is the place of wedding shopping in Kolkata to go for all kinds of complementary items, from cosmetics to matching accessories for all types of clothing.
Best Known For Accessories, Cosmetics, Bags, Affordable decorations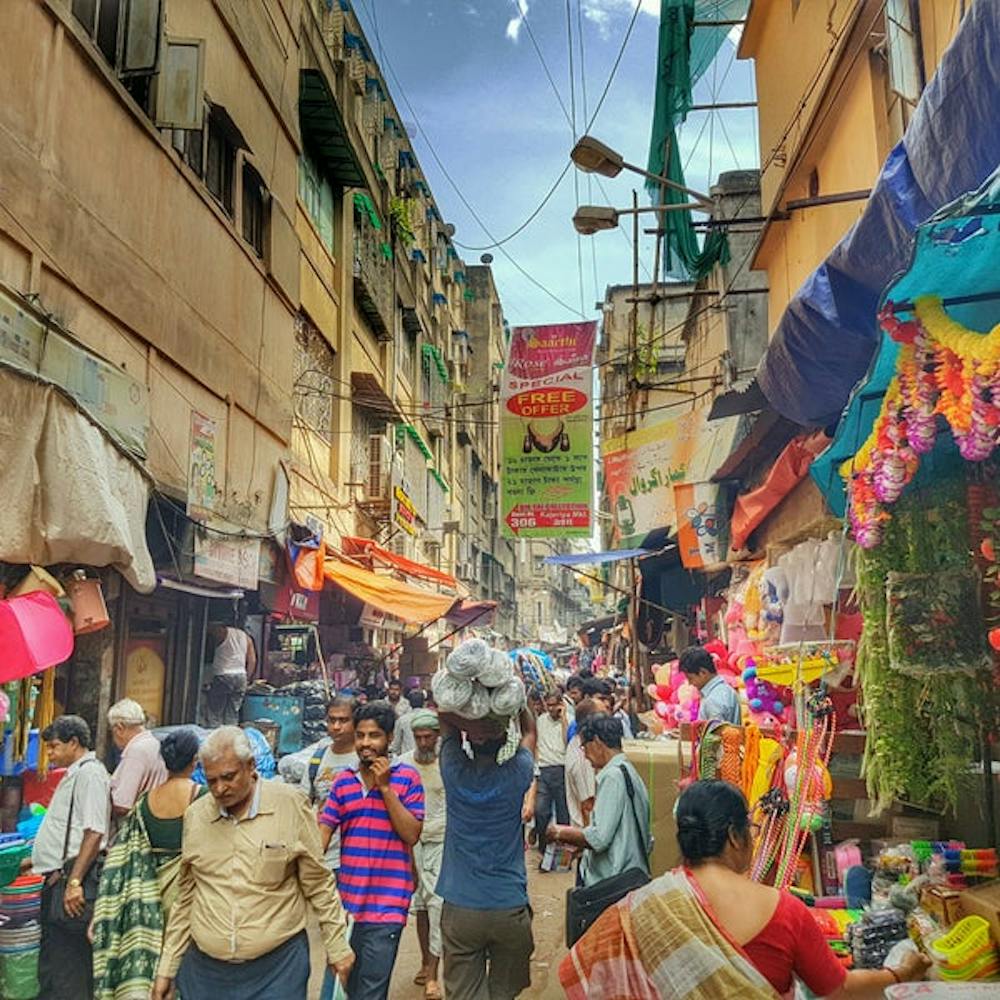 Gariahat
You can find anything you need in Gariahat. Everything from furniture for your new home to trousseau basics such as cosmetics, jewellery, purses, and Western and Indian clothing stores is available. What else? If you have a love for Panjabi, this is the spot for you to get your ideal wedding panjabi. See the shops directly across from Basanti Devi College. Another wedding dress shopping destination for future brides in Kolkata is Rash Behari Avenue, which has a variety of stores all in one location.
Best Recognized For Wedding sarees and lehengas, gold jewellery, furnishings for your new house, handbags, and kurtas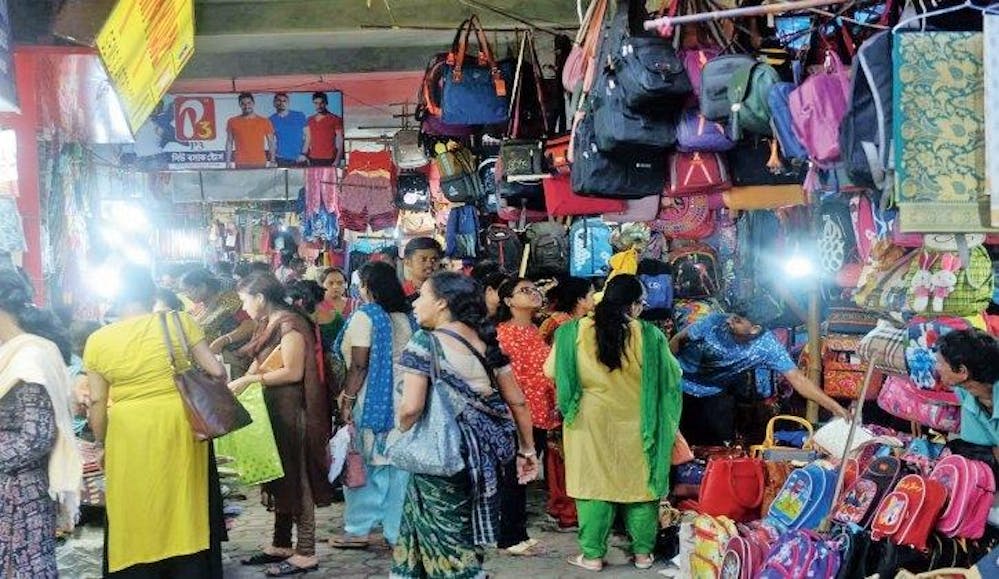 Malls
Don't worry if you're the type of bride who would rather go to a mall and do all of her shopping for wedding there. The best malls to visit for designer shopping are South City or City Centre. These shopping centers offer everything you could possibly need, from Ritu Khanna and Sabyasachi wedding dresses to basics for your trousseau. You can even locate some local designers in Kolkata and explore their collections or get something specially designed for you!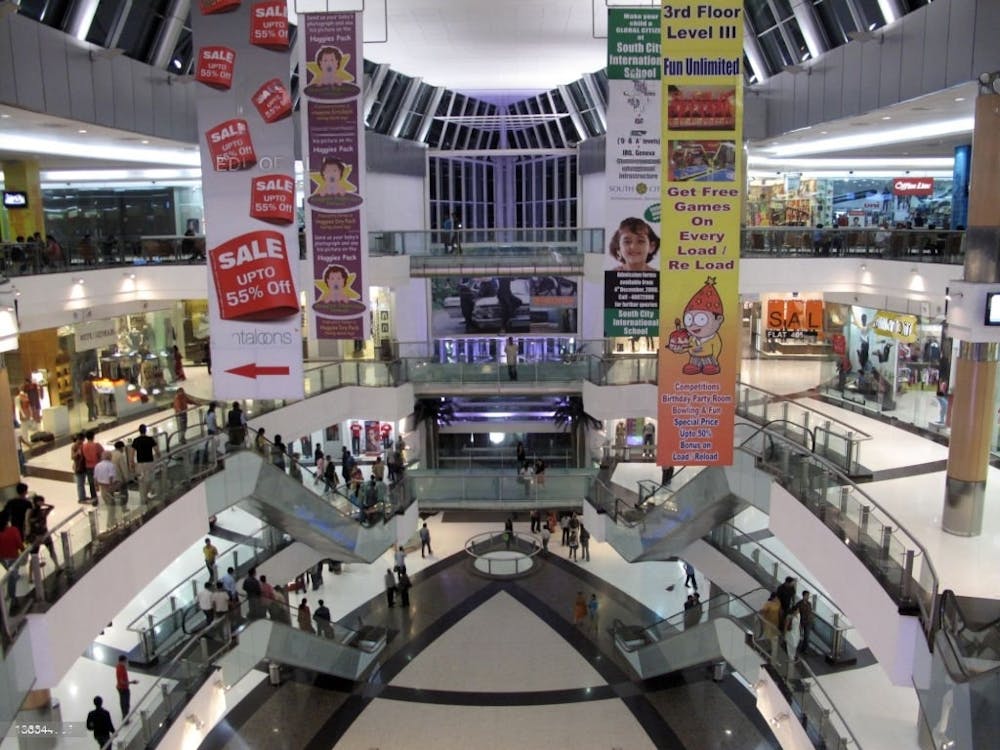 List for wedding shopping can be quite overwhelming and long, not to mention stressful. But, in order to get things done, you must learn to remain calm at all times. Enjoy the finest street food that Kolkata has to offer while having fun on the journey. Don't worry about your wedding diet; the shopping (and stress, for that matter) will probably burn off the majority of what you eat anyhow.
Shopping for wedding in Kolkata is a unique experience, made even more so if you're a bride or groom-to-be. When you're under a lot of strain, there will likely be arguments and emotions, but knowing WHERE to locate WHAT should help. Enjoy your wedding shopping!