Hey there! So, you're planning to arrange Bengali matrimony at your place? That's good news. Did you find a good wedding planner in kolkata? If yes, all the best with your celebrations! If not, keep reading this article! Marriage is a sacred ceremony where two souls exchange vows. They promise each other to stay together no matter how hard the times are. Almost everyone nowadays relies on wedding planning services for satisfying guests.
People find it difficult to manage all by themselves, especially when they have a low budget. All these problems can be solved by creating a list of things needed for a wedding. Hence, this function comes with great responsibilities too. Here's where a budget wedding planner in kolkata comes to the rescue!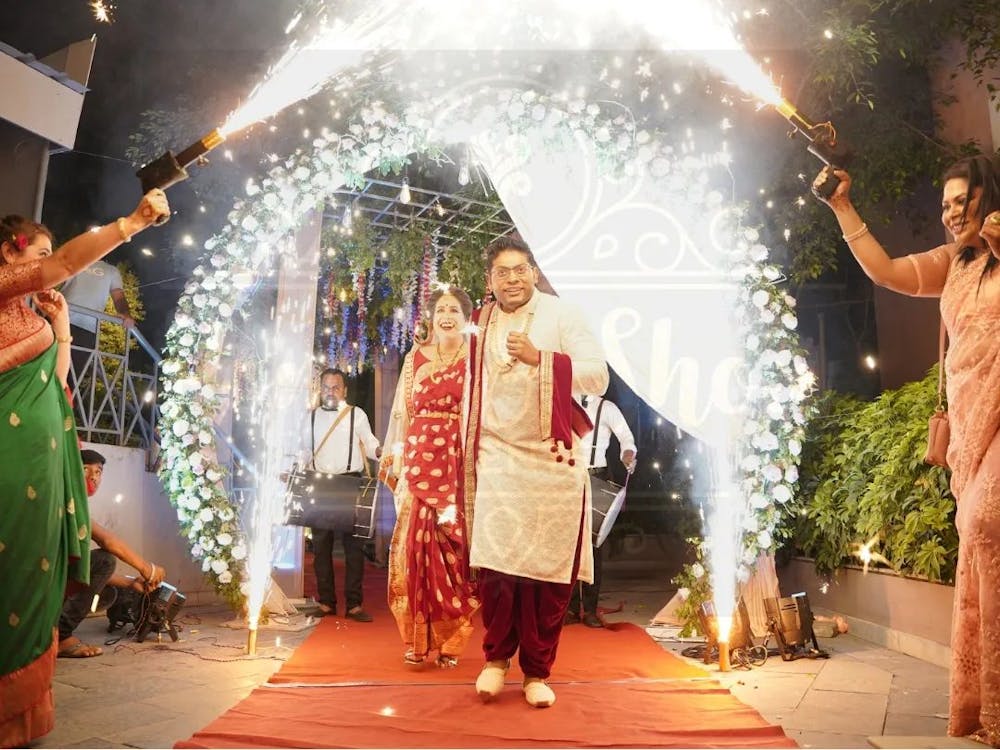 However, there are a few things you need to keep in mind before hiring an event planner. There're many responsibilities to handle in a wedding, such as setting a budget, writing espousal vows, and so on. Thus, make sure your manager has unique wedding planning ideas. Working with an event management company with a good name but a poor attitude may ruin all this. Hence, know the bengali wedding planner in kolkata properly before pairing up. 
Here Are The Top 23 Questions To Ask Before You Hire A Wedding Planner
1. Do you have any knowledge about the Bengali wedding culture?
This is the very first doubt you should resolve before tying up with an event planner. Ask them if they've worked for any Bengali couple(s) before you. This would help you analyze if they're the top wedding planners in Kolkata. If they have a general knowledge about the rituals, it would reduce the possibility of any mistake. Check for your wedding planner review as well.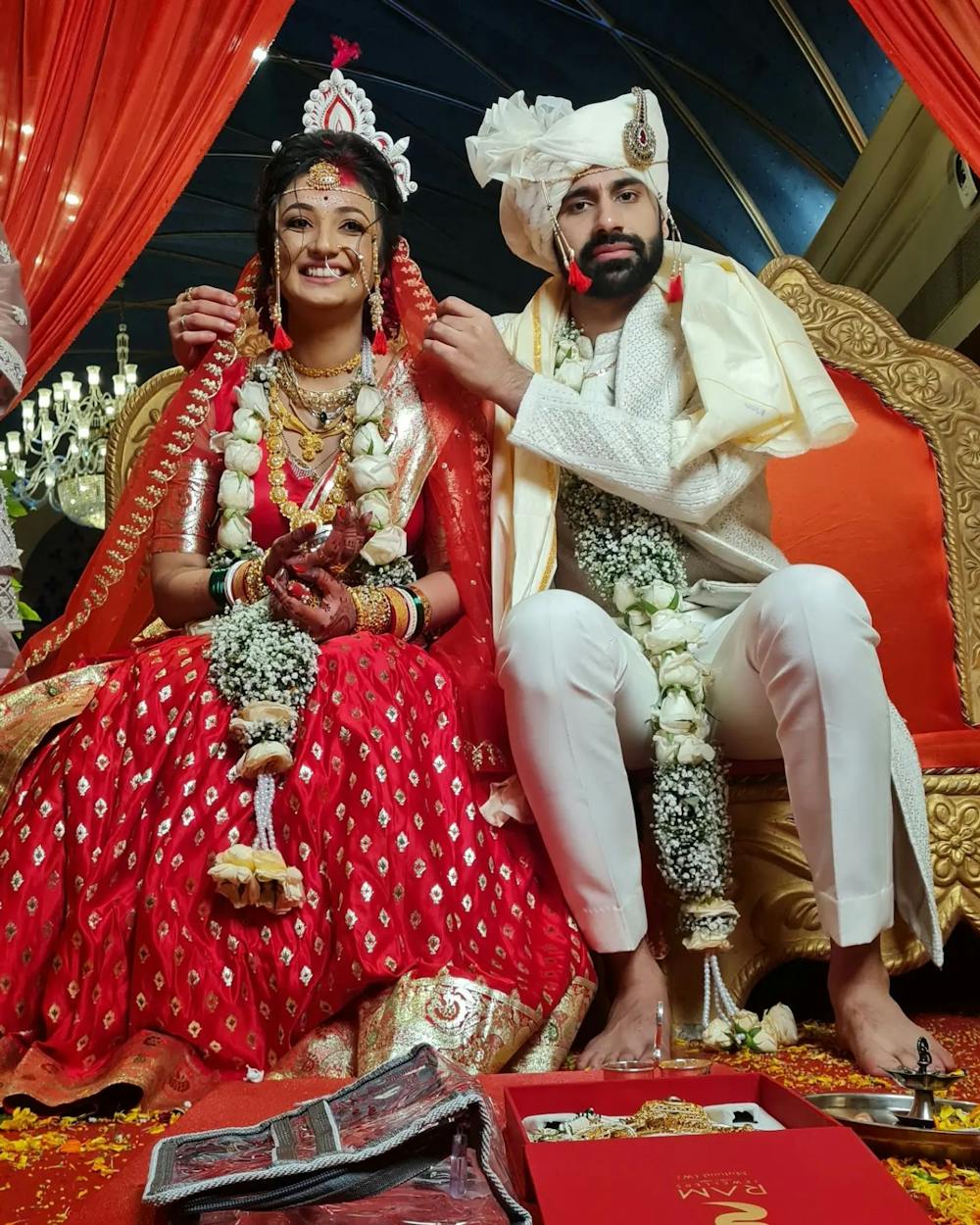 2. How many wedding events have you planned before?
This is one of the most underrated Questions To Ask Before You Hire A Wedding Planner. This will give you a straight insight into what they can offer as a partner. Ask them to explain more about their last projects. Know how they contributed to the success of the ceremonies. It will help you analyze if they would be the best fit for you. An experienced planner is capable of working with many clients before. Inquire if they know the wedding planner questions to ask bride and groom about their preferences.
3. Do you have a permit?
An authorized company for wedding event management in Kolkata doesn't operate without a permit. Ask them if they have a license or not. This can save you from fraud. Never work with a company with a poor reputation in the market or bad reviews.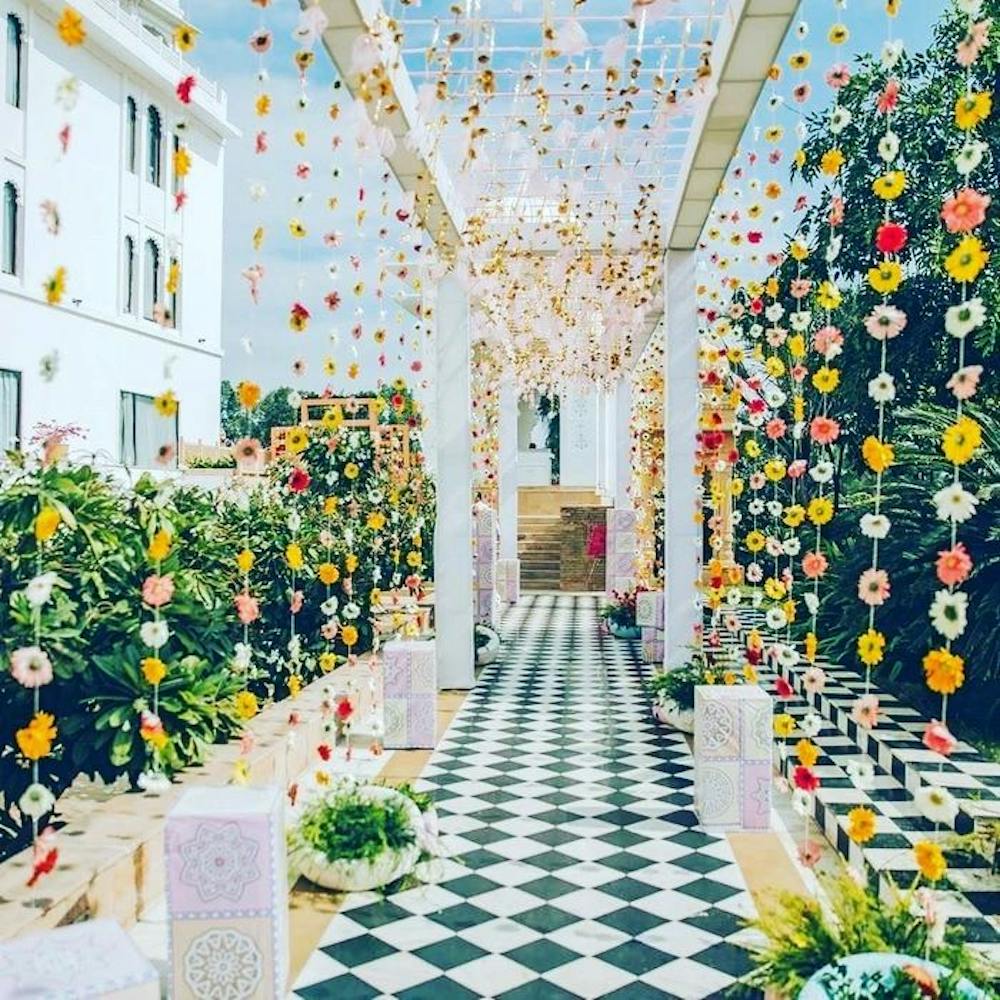 4. Have you worked at this location before?
If the Indian wedding planner has previous access to your site, they won't ask millions of questions! They would start working at the earliest without any errors. They would also know the rules and regulations of that place. A wedding planning guide who knows about the location would be easier to work with.
 5. Would you be able to manage if the weather turns bad?
This query can help you assess their pressure-handling capacity for the wedding planning checklist. Most amateur planners go crazy in such a situation.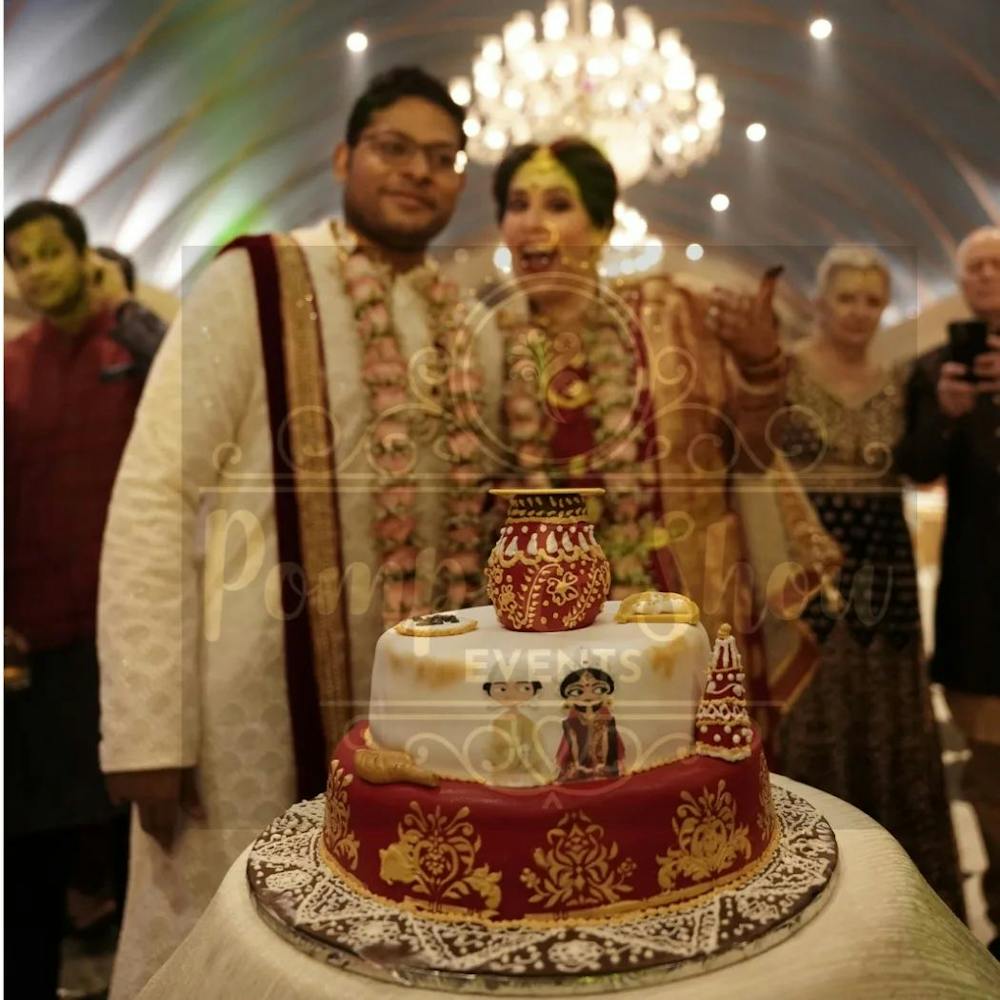 6. Who from your team would be present?
This is probably one of the most significant Questions To Ask Before You Hire A Wedding Planner. You should be introduced to all the crew members before starting.
7. Are there any wedding packages available?
If you're thinking of hiring a destination wedding planner, go for this question. Most agencies offer couples some sort of discount too. Don't hesitate from availing them!
8. Are there good rates available at the selected venues?
Most wedding event management companies in Kolkata tie up with specific settings to offer the best prices. This question would help you benefit from that!
9. What aids do you offer?
Get to know your planner clearly before starting. It may save you from future chaos. If you don't ask this, chances are you may get to pay extra for the wedding event management!
10. What are your average charges per wedding?
This is one of the most popular Questions To Ask Before You Hire A Wedding Planner. It helps you know if it's under your budget.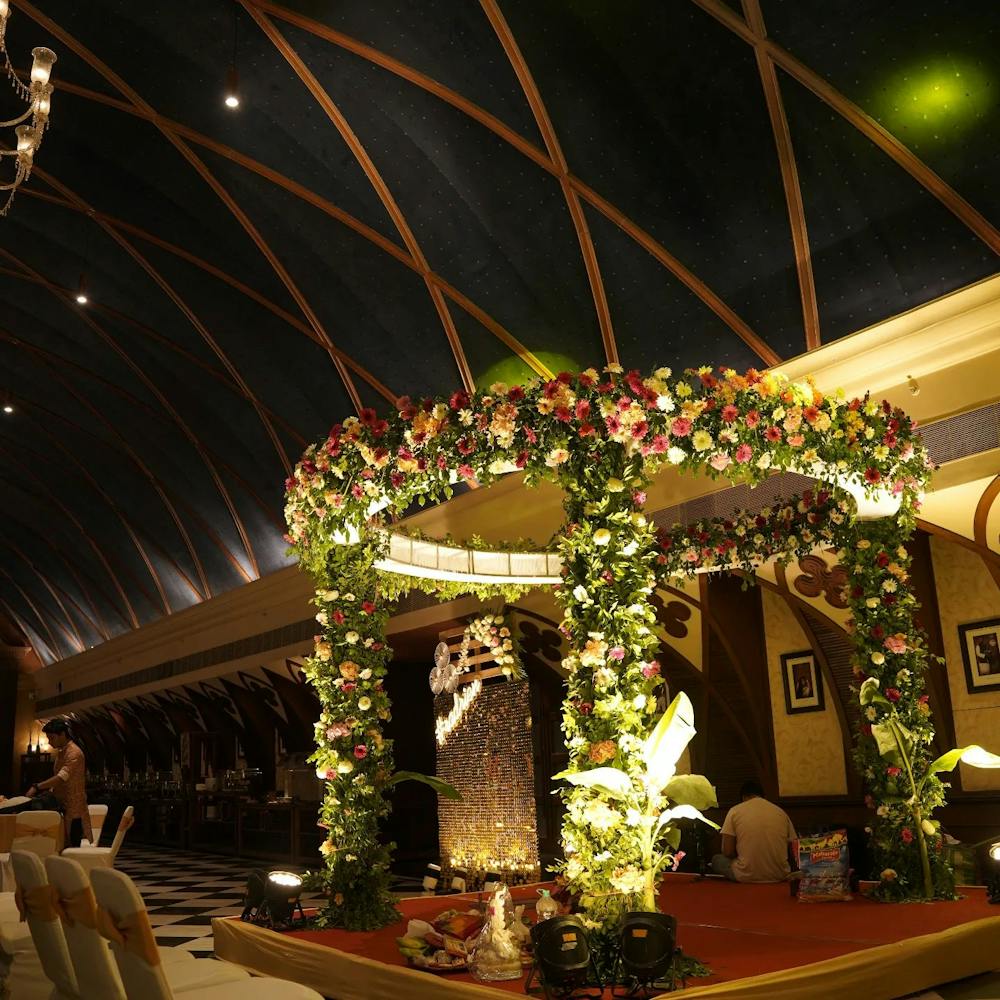 11. Are you free on the wedding day?
It's no use to hire an event planner if they are not free on the scheduled date. In case you're open to flexible services, ask for their preference to finalize the timetable. The best wedding planner in Kolkata would be readily present on the final day.
12. Are you okay with our budget?
The best wedding planner in India is one who's open to all sorts of costing. Thus, ask beforehand to avoid extra future expenses.
 13. What are the payment methods?
Cash methods won't work for those wanting online transactions and vice-versa. So, clear this doubt as soon as possible!
 14. Do you have client testimonials?
To know more about the wedding planner cost and quality, ask for references. Connect with their prior customers to know if they are the best fit for you.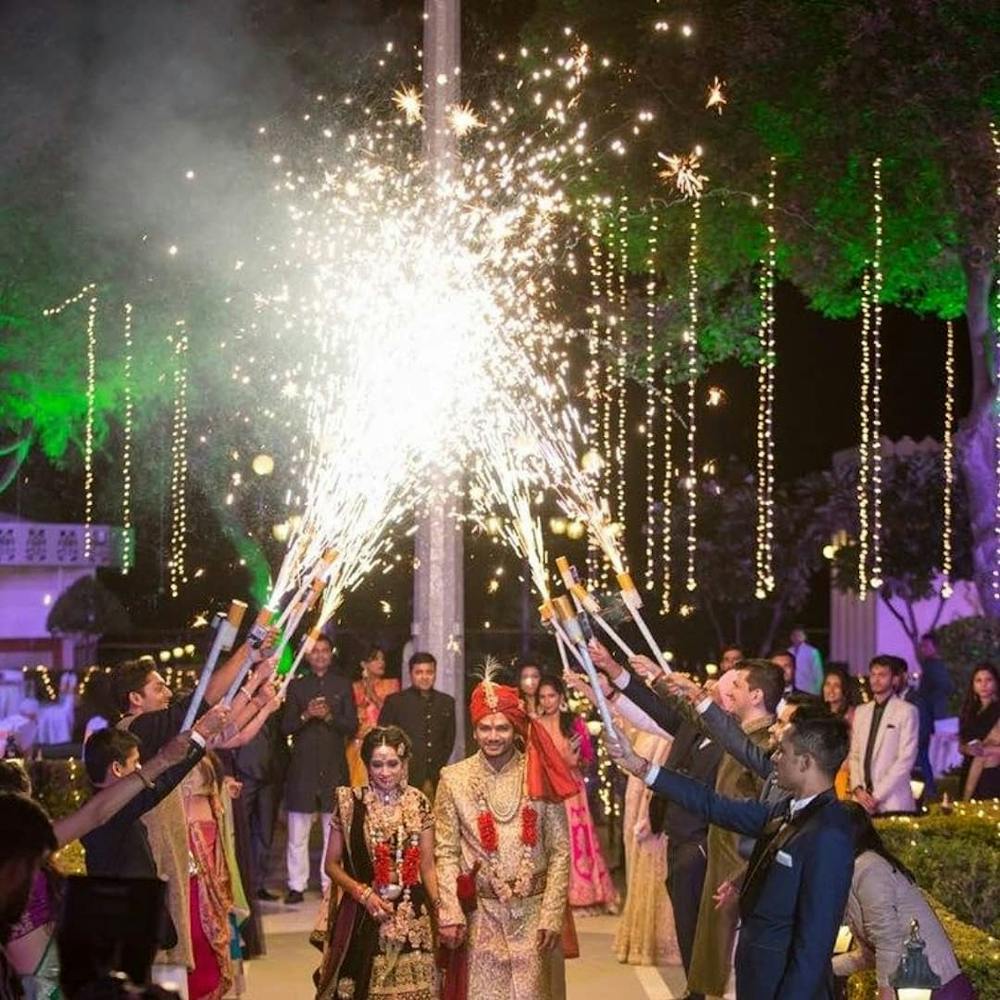 15. Do you have any other projects in your hand?
If yes, ask them how they would manage those altogether. Ask them if they can handle yours as well in the best possible way. Take some wedding planning tips as well if they can't handle some tasks.
16. What will you do if you're sick on the wedding day or before it?
By asking this question, you ensure that the manager of the wedding planning services has backup plans too. You have the right to know if they would provide a replacement.
17. Can you provide the wedding preparation list?
Ask them if they can prepare and present the plan before starting everything. From food to decoration ideas, gather everything. Ensure everything is managed under the wedding budget planner.
18. Do you manage tariffs?
Inquire whether they handle rentals. Get to know if they would cooperate and collaborate with musicians, banquet members, photographers, and the flower vendor. It would give you an idea of whether to approach another entity for the same. An expert manager with an excellent wedding to-do list would say yes.
19. Can you manage the invitations and mailings?
Any good company with wedding planners prices packages that cater to orders, cooperation, and invitations. Inquire if there would be an extra fee.
20. Will you convey our messages to the vendors?
Check if they are comfortable stepping in as your representative. They should be confident and clear.
21. Do you handle payments?
Know if they handle the wedding planner decoration payments and contracts. Check if they would want a lump sum.
22. How many consultations would be there?
Most wedding planners mail you a sketch or rough draft of what everything would look like. Whereas, some conduct meetings often.
23. What's your communication style?
Don't overlook this very big detail as it may confuse later to the marriage event management list.
Conclusion
Working with a good wedding planner in Kolkata would become super easy if you follow the above suggestions. Clearing all the doubts before operations will make sure everything goes smoothly. If you like this article, please follow our website for similar blogs like this. 
We're the greatest wedding management company in Kolkata that can deliver the best performance under tremendous pressure. Need help with your wedding planner journal? Our executives are just one step away if you need affordable wedding planning services in Kolkata!