Balloon arch decoration ideas are undoubtedly the best decoration ideas that can add life and color to any party. The vibrant colors and creative decors of the balloon arch provide an eye-catching theme that your guests shall love. As a reputed birthday planner in Kolkata, we will share with you a few of the most amazing balloon arch decoration ideas that will make your party a colorful and joyous affair.
Balloon decorations have been in use for a long period by the event planners of Kolkata. Balloons are considered to be that element that makes any kind of party or celebration complete with its elegant and whimsy touch. 
So, are you searching for the right balloon arch decoration ideas? As the best decoration and anniversary planner in Kolkata, we have a list of the best balloon decoration ideas for you. Read this blog to learn more about balloon arch ideas.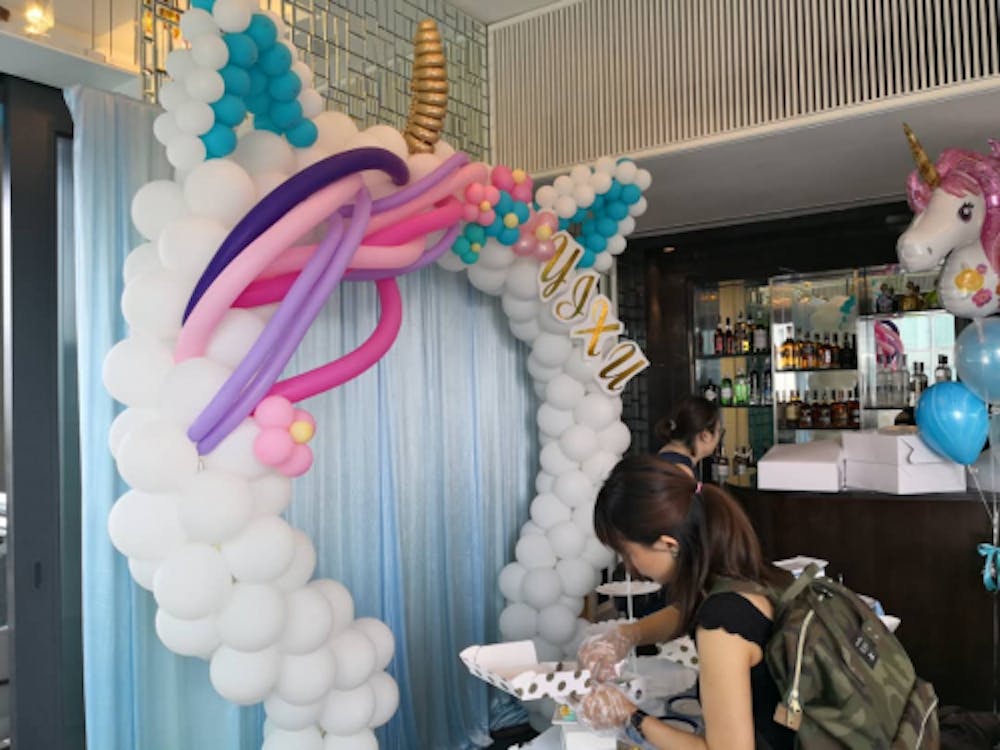 Recommended: 13 Trending Wedding Entrance Decor Ideas [2023]
A Cow Print Balloon Arch Decoration Ideas
If you are throwing a kid's party or a birthday celebration, then there is no better option than experimenting with colors and uniqueness. 
Don't you find this simple balloon arch decoration in cow print a unique one? We are sure your kid will love this arch decoration theme at the party as it is the best balloon arch ideas for birthday.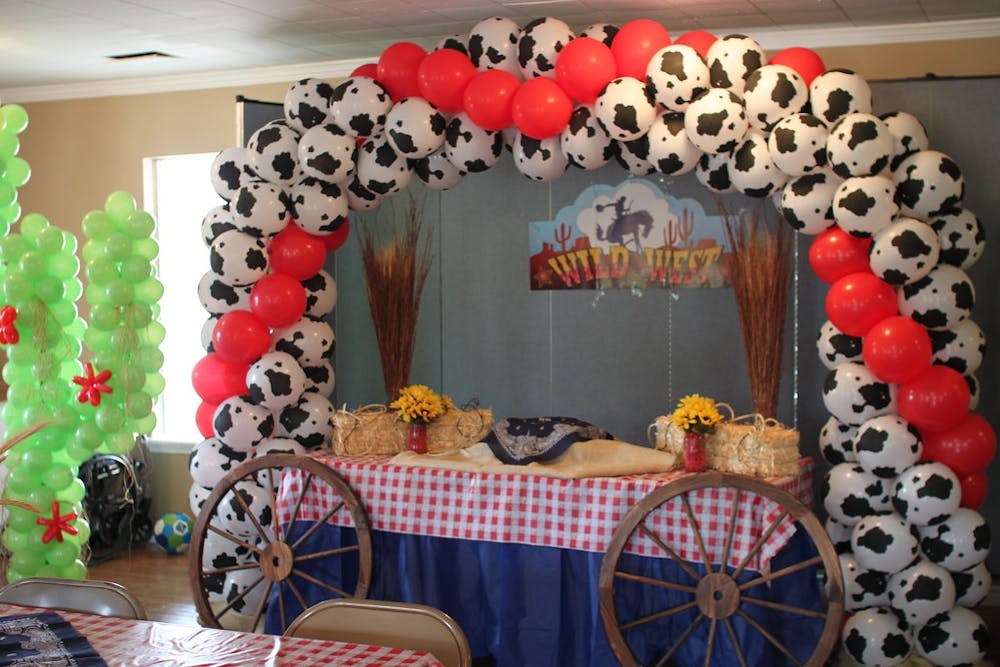 Floral Tale Of Magic
The combination of pink and white has always been the best when it comes to simple yet alluring decoration ideas. So why not try the same combination for a ballon arch decoration ideas too? This floral balloon combination in your arch decoration will not only provide a soothing decor but you shall get tons of compliments on this creative arch decoration idea too.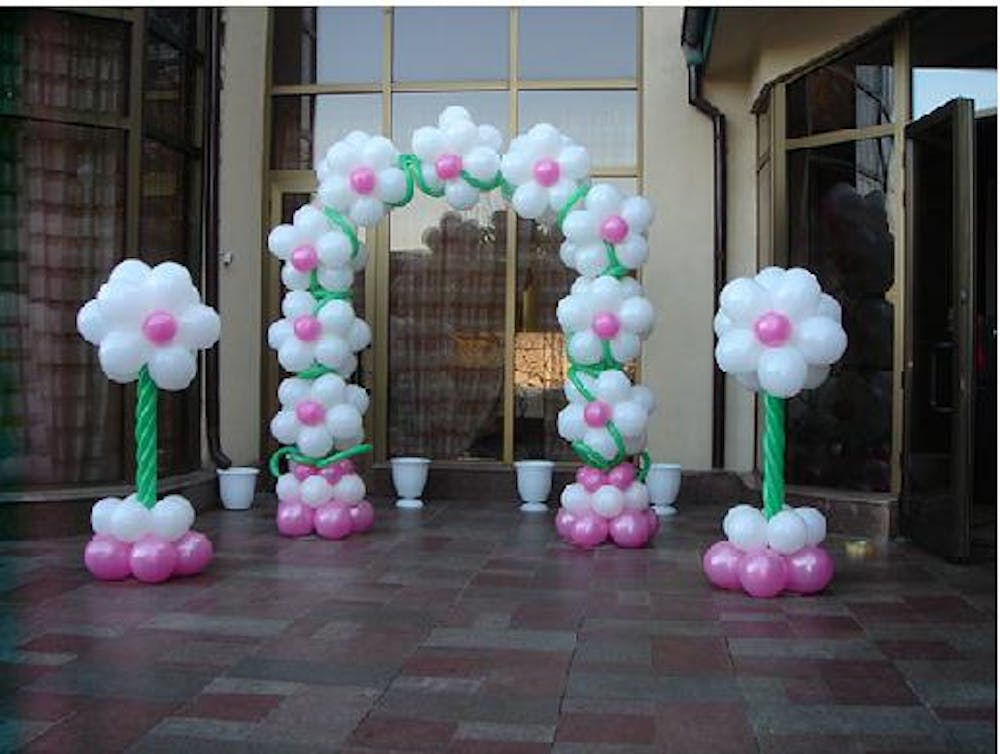 Read Also: Best Birthday Decoration In Kolkata by Pomp And Show Event
Simple Balloon Arch Ideas
If you are someone, who does not like too much colorful tone or exaggerated decoration. Then, we have the best simple balloon decoration ideas that you can use in making an arch. 
You can combine any color of your choice to create a simple-looking arch, just like the one in the picture given below.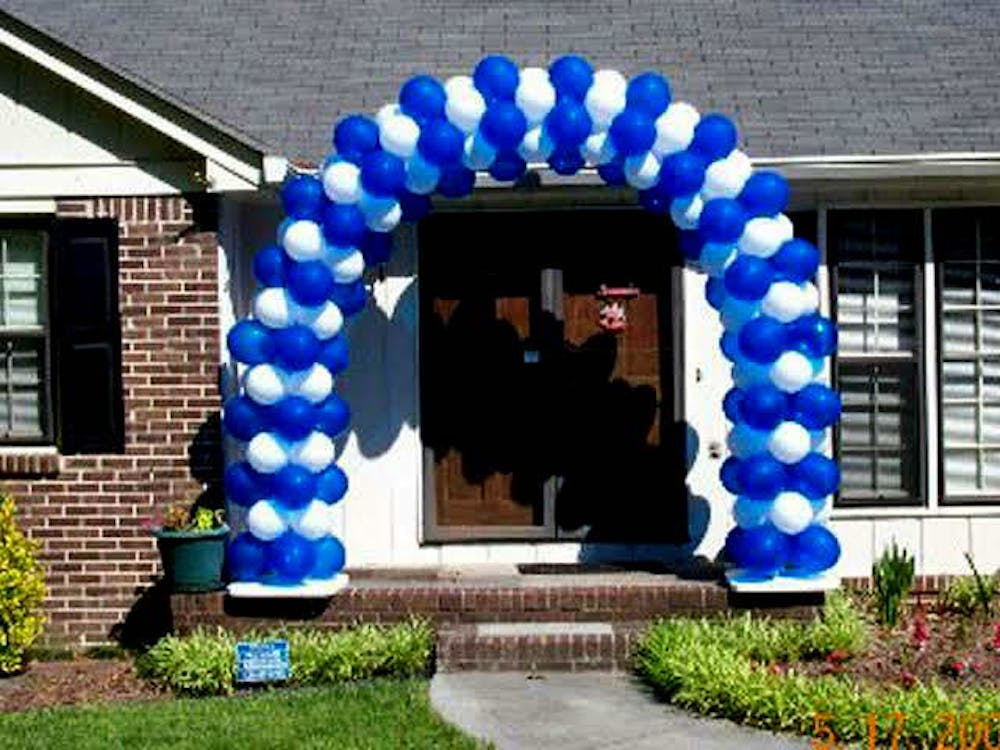 The Arresting Cocomelon Fun
Whether it is a fun birthday party or a gender reveal party, cocomelon balloon arch ideas have become the trending cool. These colorful decoration balloons decorated in an arch form have gained massive popularity over time, especially among children.
Try this fun idea for your balloon arch decoration ideas and see how it changes the mood of your party.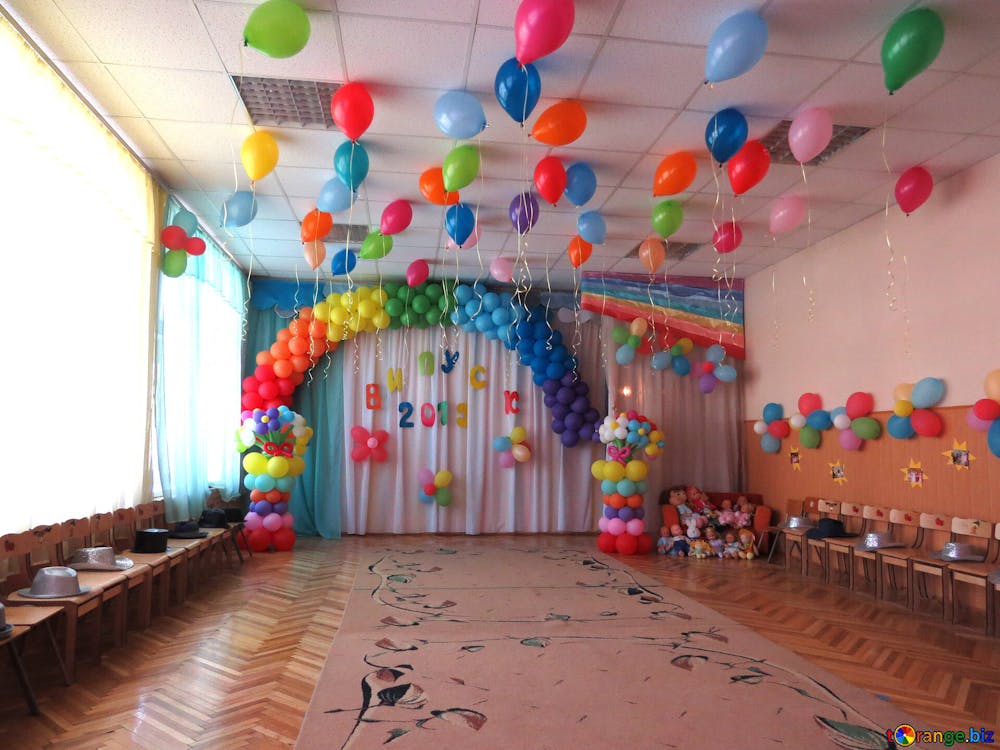 Safari Ride Of The Jungle
Looking for a creative and fun decoration for birthday parties? Look no further, as we have the best jungle theme balloon arch ideas that your kids will love. 
Look how beautiful the decoration in the picture below looks. You can create something similar with your arch too. You can make your kid's favorite animal like an elephant, tiger, or anything else with the balloon so that you can match it with the arch decoration.
Well, this jungle safari ride shall take you down the lanes of a classic jungle. This balloon arch decoration can be put both at the entrance or in the backdrop of the photography corner. We know that you already loved this idea.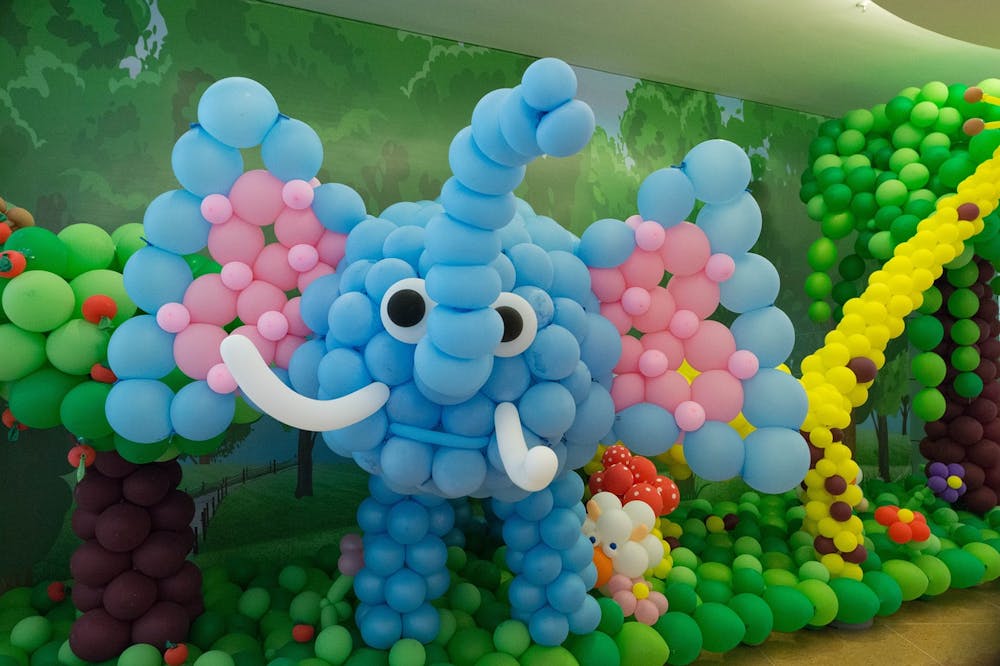 A Rainbow Of Dreams
The vibrant colors of a rainbow are always the perfect choice if you are thinking of decorating your party. The colorful charm of Spectrum is the perfect choice for birthdays, baby showers, or any other kind of party.
You can also use this decoration theme in the Christmas balloon arch ideas.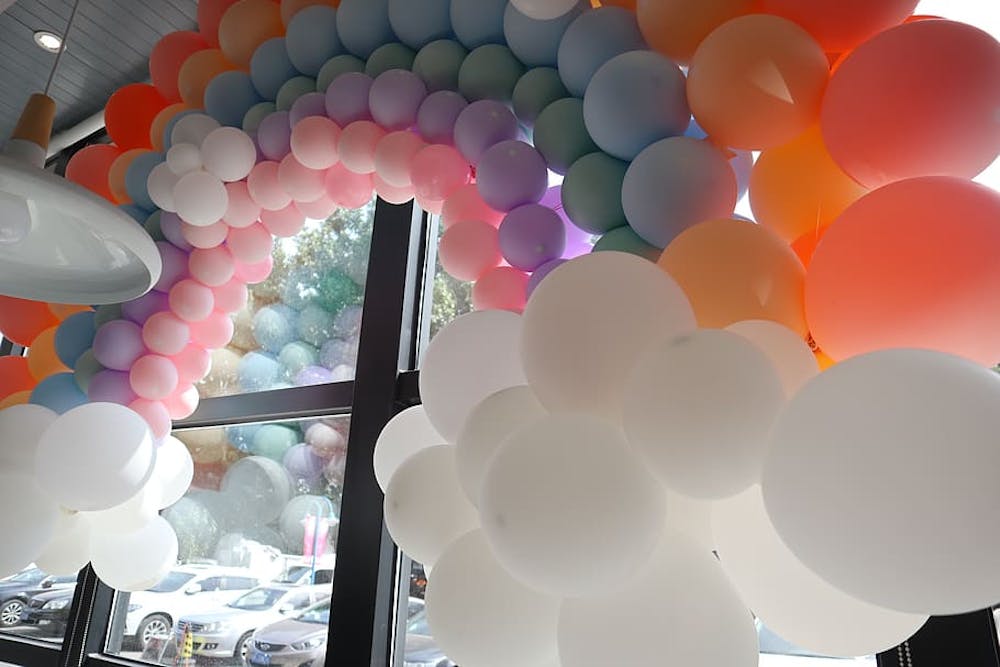 A Fairy Tale Adventure
Looking for balloon arch decoration ideas for an engagement party or wedding balloon arch ideas? Add some pastel-shaded balloons with a few metallic balloons to create an arch. This is perfect for fairy-themed parties as well.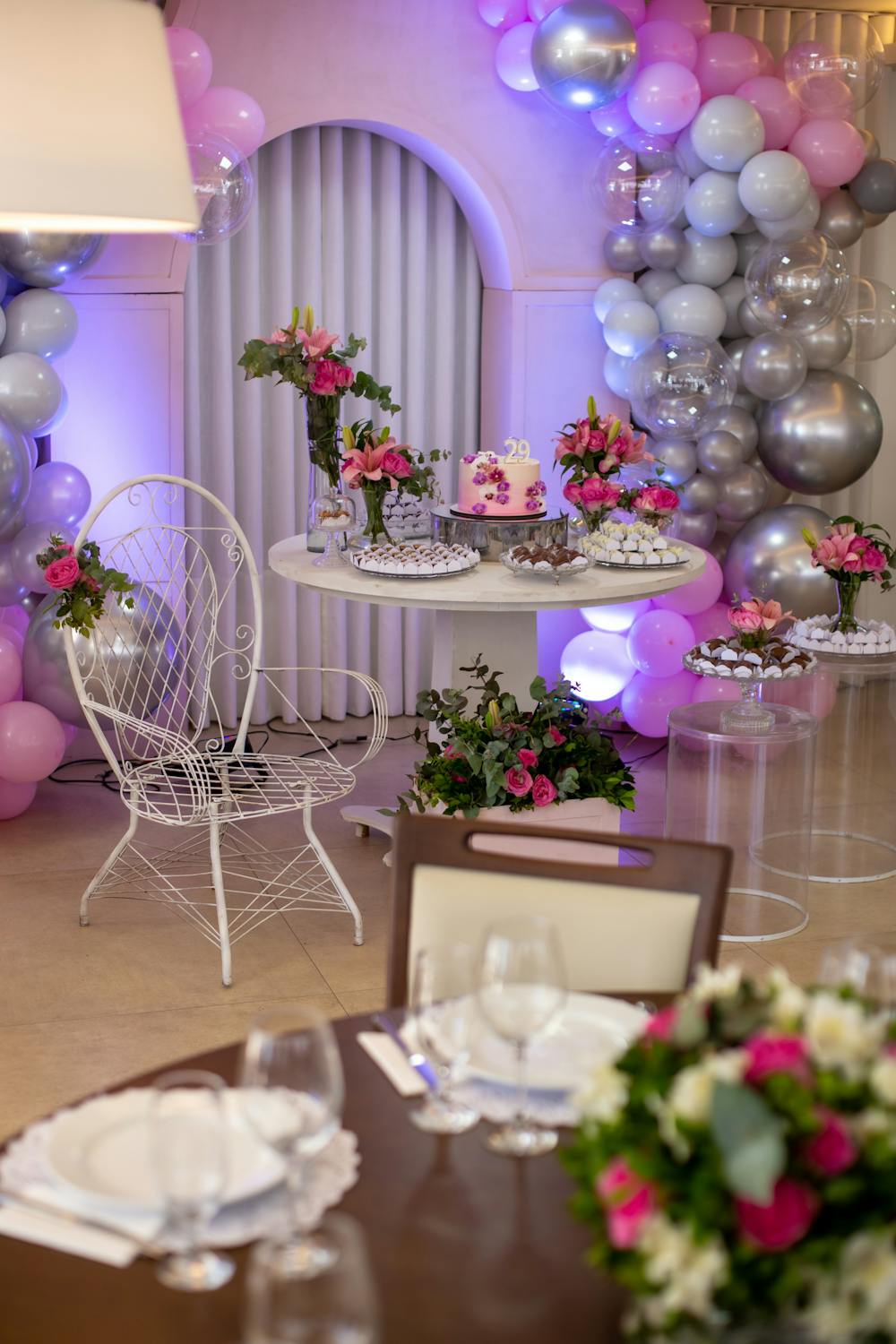 Check Out: 11+ Trending Bengali Wedding Gate Decoration Ideas
Star-Shaped Arch In Golden Color
Are you bored of normal balloon arch decorations and want to create something different? Try out this star-shaped arch design for your parties to add glamor and glitter all over your event.
This idea for decoration is not only beautiful but is also perfect for weddings, anniversaries, and reception parties.
Pretty Food Table With Balloon Arch Backdrop
Cake-cutting ceremonies are an integral part of every party and function, isn't it? That is why your food table too needs some attention when it comes to the detailing of your party decoration.
You can create a colorful and vivid balloon arch decoration in the backdrop of your food table like the one given below. Doesn't it look pretty?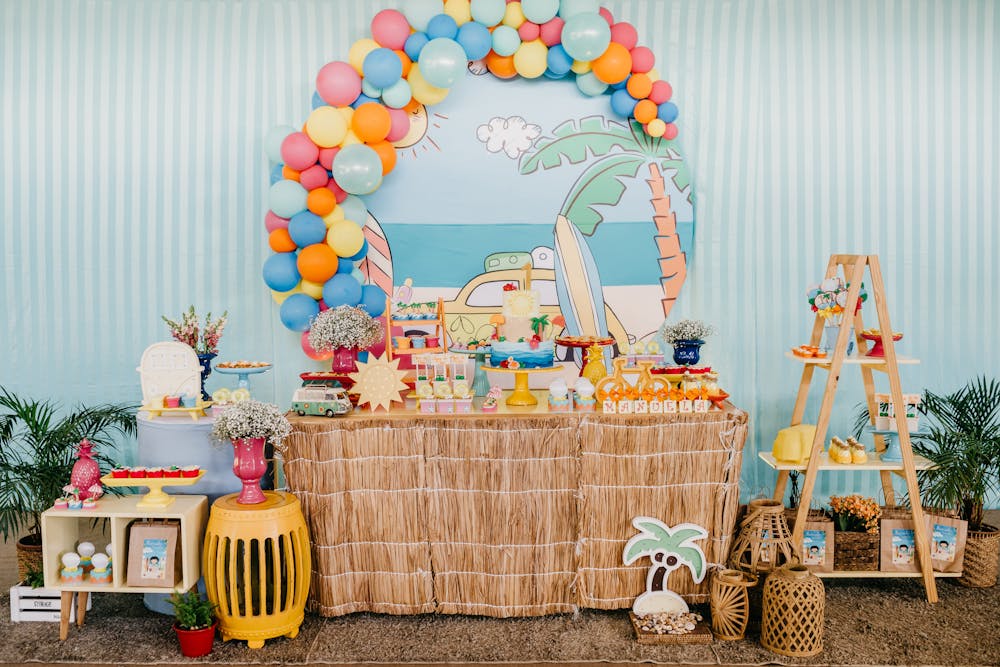 Exciting Tale Of Metallic
You can't deny the fact that we all have a different kind of love for metallic balloons. It looks the best and can fit the essence of any decoration theme at a party.
You can try creating a half arch of beautiful metallic balloons of golden, silver, and rose-gold colors to complete the decoration look.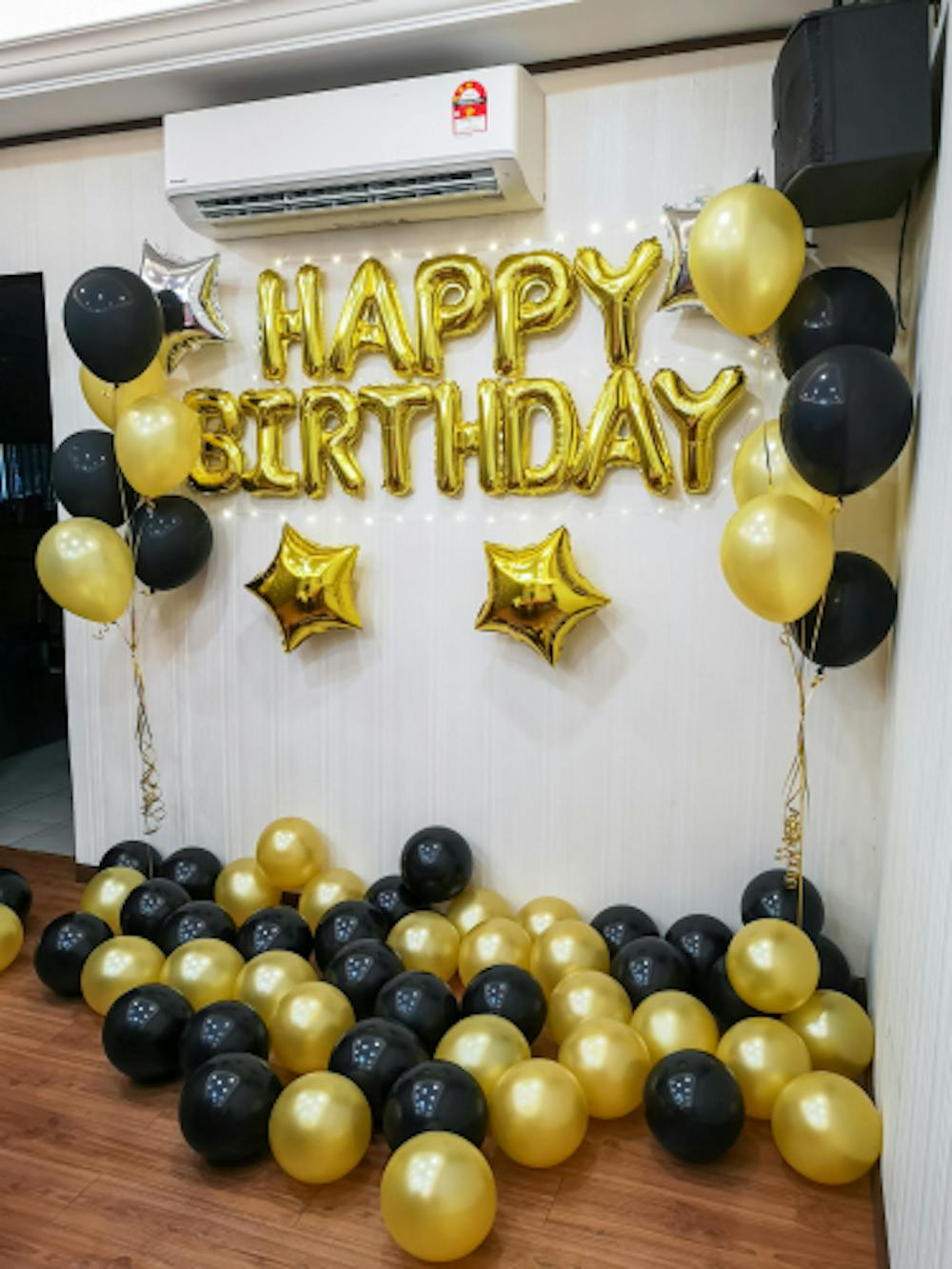 Sea-Themed Adventure
Another fun-themed balloon arc decoration idea is to include balloons in the shape of sea creatures like whales, octopuses, and more.
You can hang colorful fish balloons in the arch as well.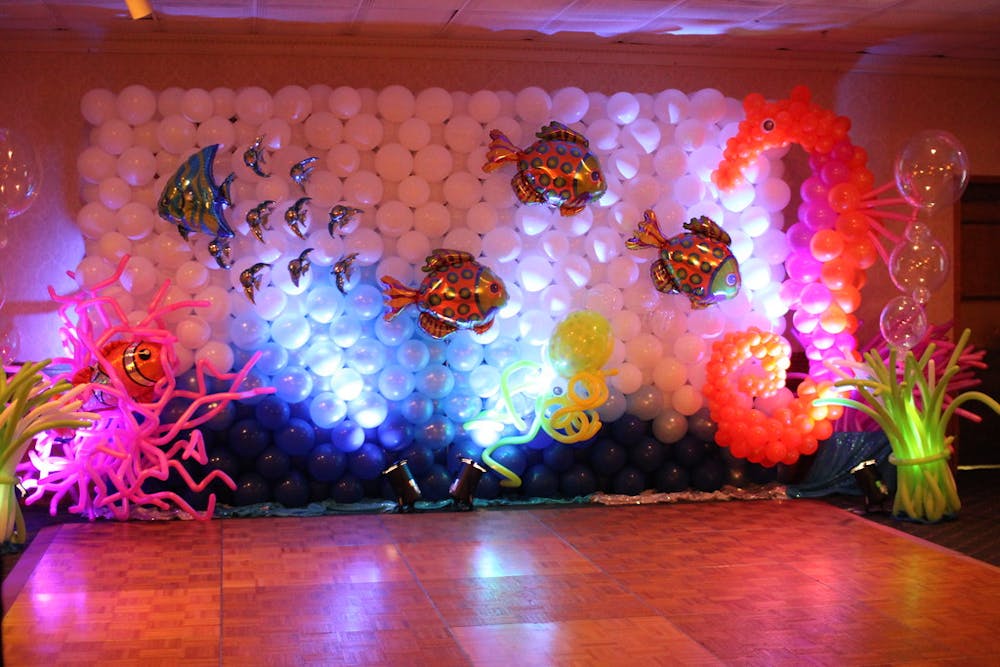 The Ray Of Sunshine For Marriage Functions
This amazing balloon arch decoration is surely going to win your heart, the moment you see it. 
Are you planning your Haldi function anytime soon? Because we have the perfect balloon arch decoration for you. You can plan your Haldi ceremony decoration by adding yellow colored balloons mixed with colorful ribbons and flowers to complete the look.
 Beautiful Arch Of Dark And Light
You can replace old and boring decorations for your joyous events by mixing dark and light-colored balloons. You can try this in an arch form to give a welcoming vibe to your guests.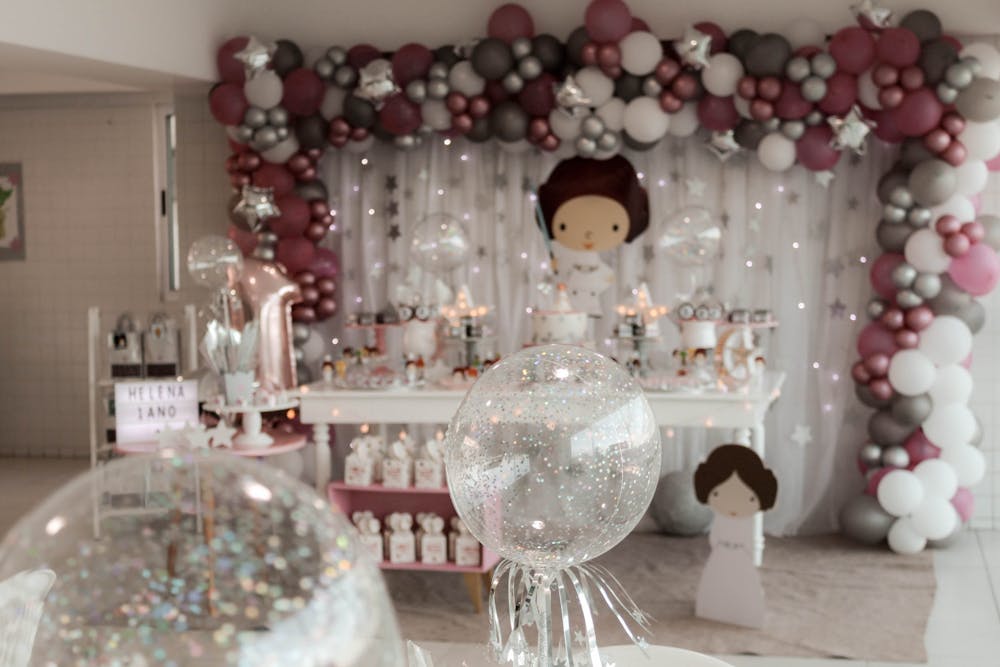 Pearly Pink Balloon Arch
Are you someone who has an undying love for the color pink? Well then, we have the perfect balloon arch decoration idea for you too. Look how marvelous these pink-shaded balloons look when formed in an arch with artificial flowers.
Get the same decoration for yourself and make your event a memorable one.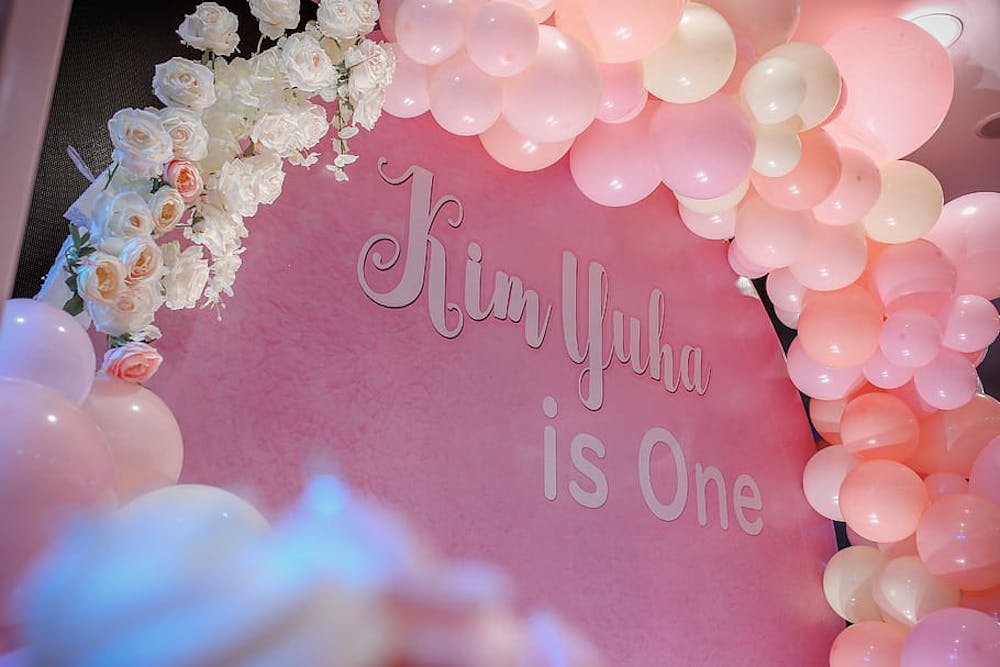 Read More: 18 Best Engagement Stage Decoration Ideas In 2023
Pastel Balloon Arch Ideal For Outdoor
Choosing a decorating backdrop or gate is sometimes not enough. You need to select the right decoration idea for both indoor and outdoor settings as well. A balloon arch is the perfect one to uplift your outdoor party decoration.
You can get the picture-perfect outdoor decoration setting like the one below with this ideal outdoor pastel balloon arch decoration.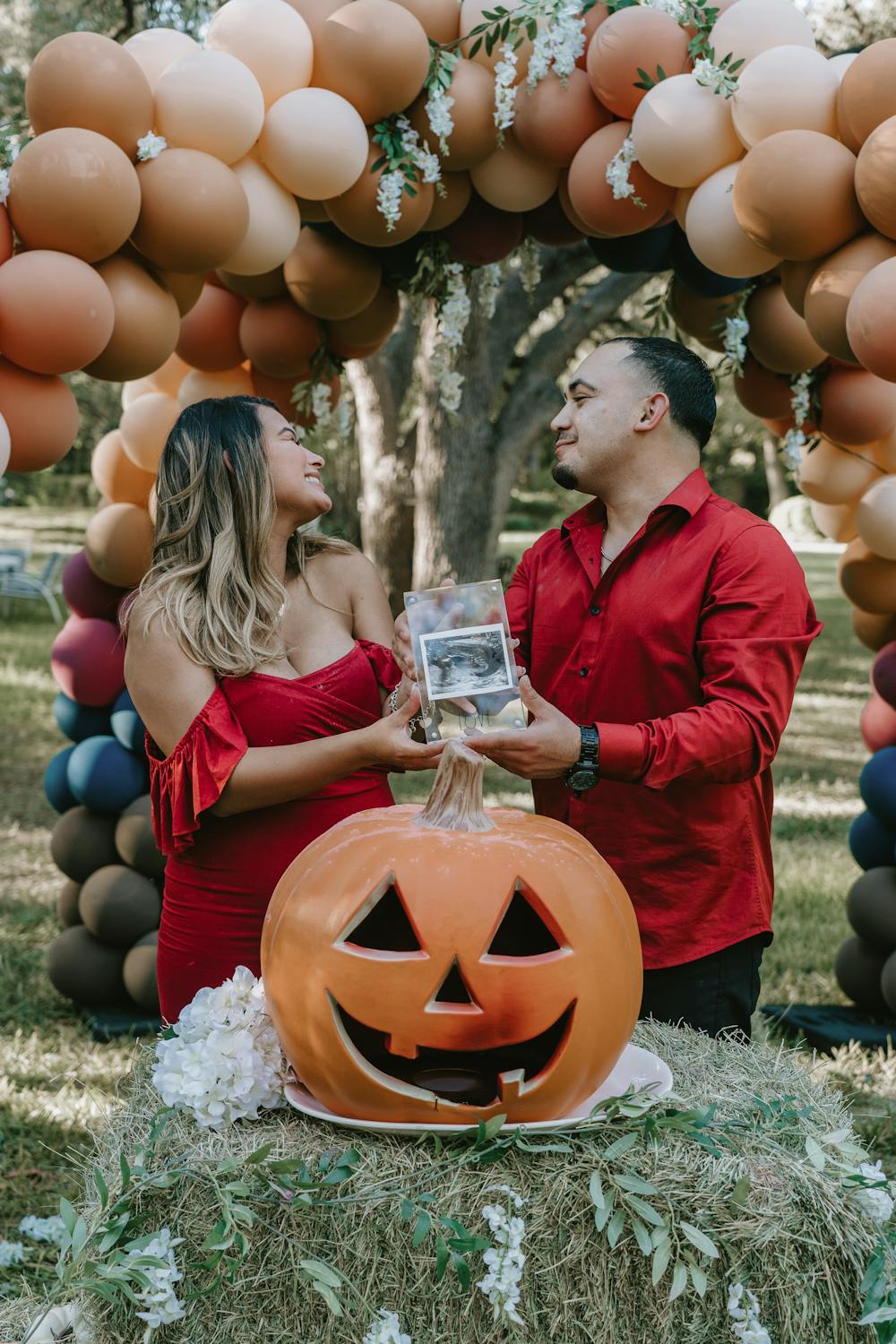 We hope to have put a stop to your search for decoration ideas with our best list of balloon arch decoration ideas.
You can check out our website of Pomp and Show Events to know more.