It can be difficult to filter down your options when there are so many gorgeous marriage halls to pick from in Kolkata. It could be incredibly challenging for Bengali wedding planner in Kolkata and families to choose from several opulent wedding venues distributed all around Kolkata. A budget wedding planner in Kolkata can also plan yours in your budget. Here is a list of the best marriage halls in Kolkata, spread out over the city, to lessen your workload.
1. Galleria 1910 Ballroom Luxurious Banquet In Kolkata
Galleria 1910 Ballroom, a luxurious hotel banquets in Kolkata, is ideal for a major event such as your wedding suggested by a wedding planner in Kolkata. The banquet halls in Kolkata are spacious and comfortable, and it has top-notch amenities.
This marriage hall in Kolkata has an enormously spacious hall that can comfortably seat 150 to 400 people, making it suitable for both private weddings and large wedding festivities and outside wedding parties. You can choose an outside caterer of your choosing to feed you at one of the most unforgettable nights of your lives by using the Galleria 1910 Ballroom. They have various stage configurations and a mandap that may be adorned by their own team.
Recommended: Top 23 Questions To Ask Before You Hire A Wedding Planner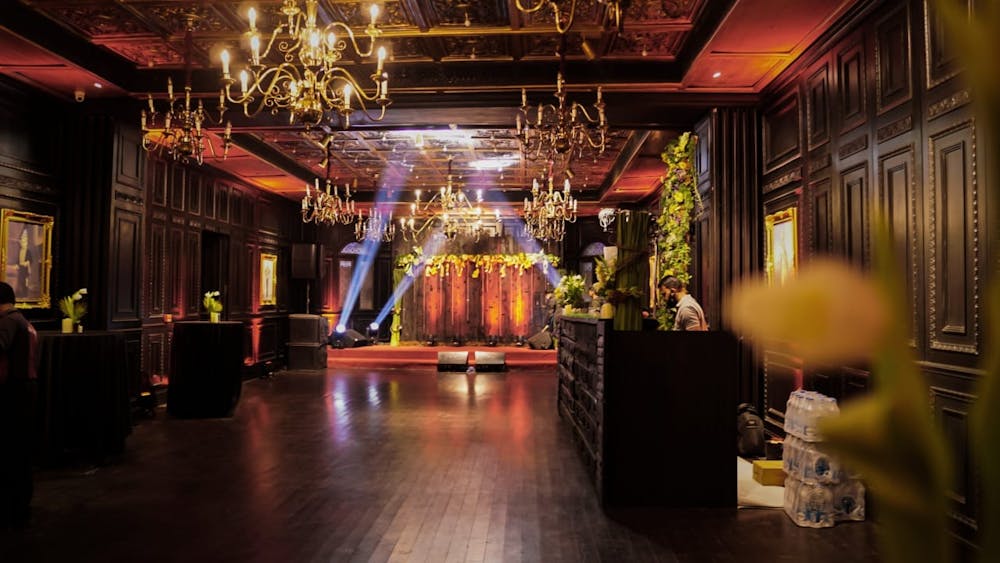 2. City Palace Banquet Hall In Kolkata
If you want a fantastic luxurious banquet hall in Kolkata to host your wedding ceremonies, you should go with the City Palace Banquet. One of the well-known banquet halls in rajarhat Kolkata for having a wedding is this dining hall. It provides a range of amenities that are essential to holding a wonderful wedding. They'll make your wedding a spectacular event that you and your guests will never forget.
The City Palace Banquet offers a stunning and roomy banquet hall that can seat up to 1200 guests at a time and is ideal for hosting any of your wedding-related activities.
Must Read: Everything You Need To Know About Bengali Wedding Rituals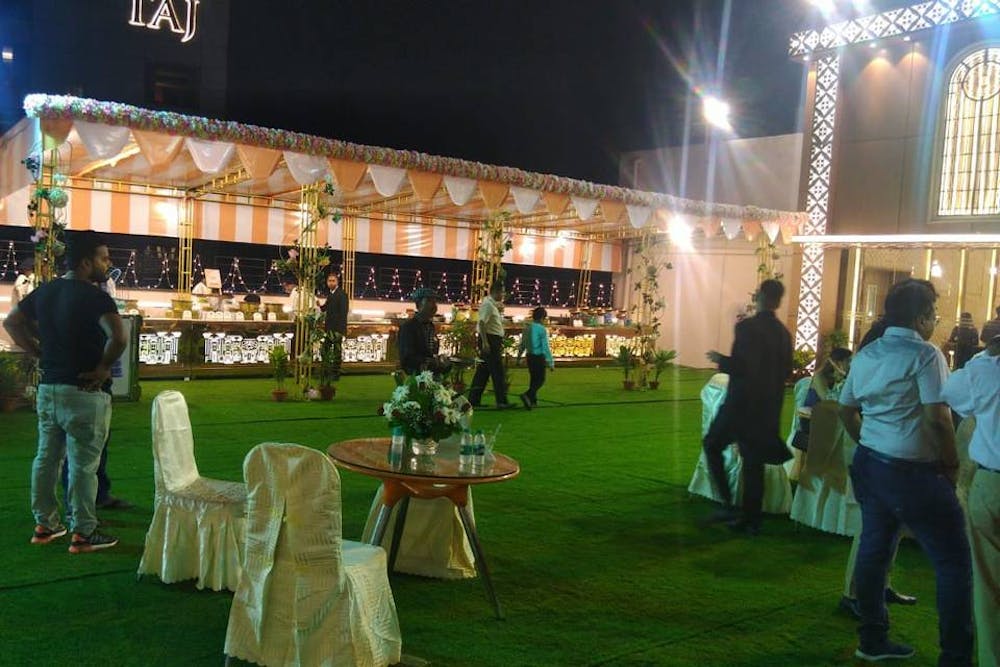 3. Anabia Banquet Hall In Park Street Kolkata
Anabia Banquet is a well-known banquet halls in park street Kolkata. So, if you're looking for a place that treats its guests with the utmost respect and provides impeccable service, Anabia Banquet is probably your best option. Their primary goal is to provide you with the best wedding experience that you and your friends and family can enjoy together.
Anabia Banquet offers its event rooms as a dining hall that can easily accommodate a crowd of up to 250 people simultaneously. The management team at Anabia Banquet puts their all into giving you a fantastic experience and giving you the skills, you need to have a lifetime-valuable experience.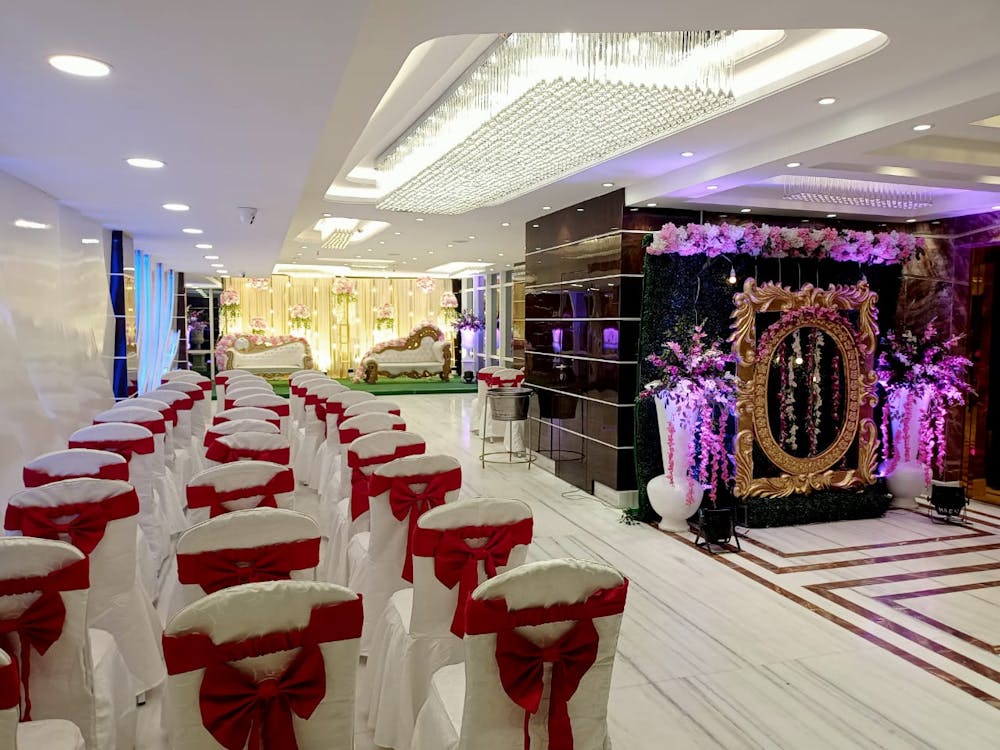 Also Read: A Comprehensive Guide to Planning a Bengali Wedding in Kolkata
4. Marwar Banquets And Conventions Banquet Hall In South Kolkata
Marwar Banquets and Conventions is a famous banquet hall in south Kolkata based out of Alipore in Kolkata. This venue's opulent and contemporary environment makes it the ideal site to host all of your wedding events flawlessly.
A renowned wedding location called Marwar Banquets and Conventions has a dining hall that can accommodate 300 guests at once. It is a multi-story structure that is ideal for holding a variety of pre- or post-wedding events.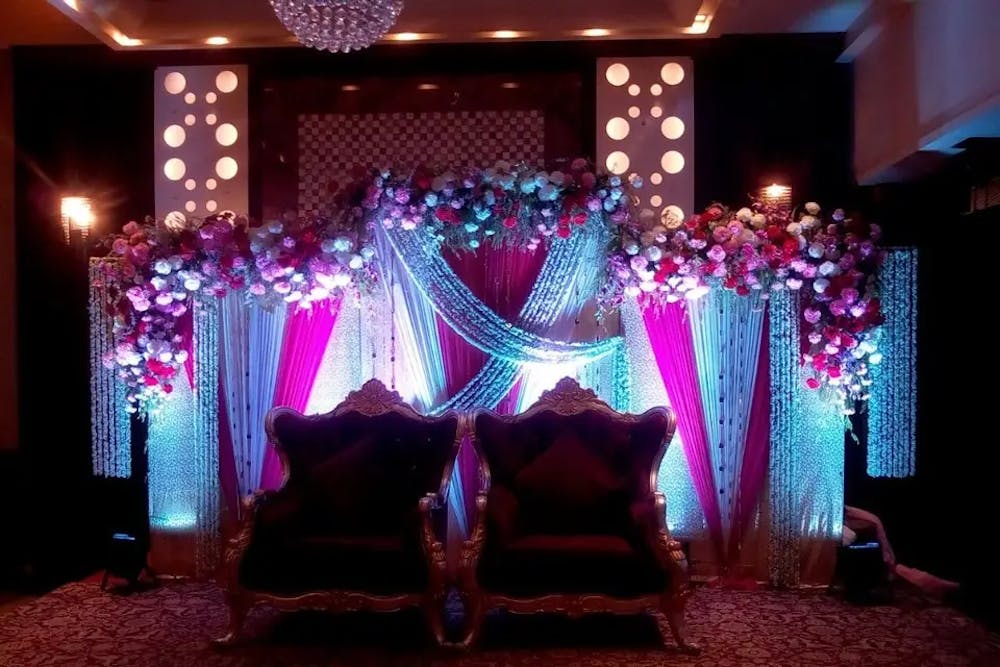 5. Urmimala Hall Banquet Hall In VIP Road Kolkata
Urmimala Hall is a good banquet halls in Kolkata that is available to host your nuptial ceremonies. In addition to fulfilling your needs, Urmimala Hall will also provide a stunning atmosphere for your special day.
This banquet hall in VIP road Kolkata is available for a small, intimate gathering of your close relatives and friends. It can comfortably accommodate up to 150 guests while they are engrossed in your celebrations. It is capable of accommodating a large number of guests. With their in-house catering services, they provide you with mouth-watering meals from a wide variety of delectable cuisines that will be presented at your wedding supper to transform it into a wonderful feast.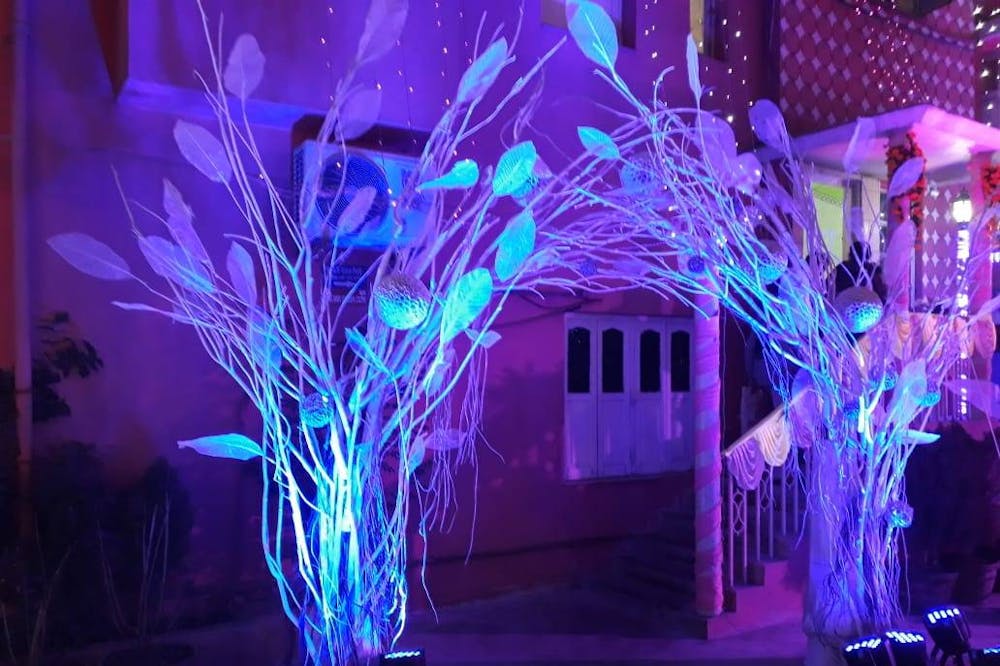 6. Swissotel Kolkata Banquet Hall In Newtown Kolkata
The Swissotel Kolkata is a banquet halls in Newtown Kolkata that can provide you with event space to host any and all of your wedding-related activities in the most ideal and lovely way.
Swissotel Kolkata is a name that you should take into consideration if you're looking for a location where you'd be able to host each and every one of your wedding activities and festivities in the most comfortable way. This 5 star banquet hall in Kolkata can provide you with a variety of event venues, such as a well-furnished banquet hall with the capacity to hold 100 to 800 guests simultaneously and lush green grass, which is ideal for 350 to 1000 attendees.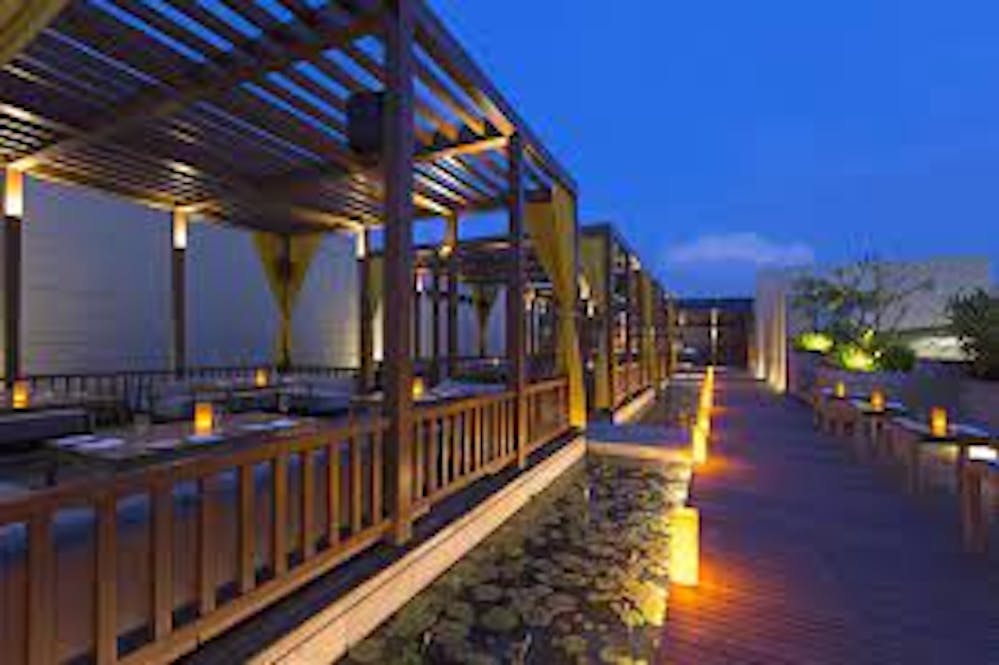 7. Calcutta Boating & Hotel Resorts Pvt. Ltd
A hotel called Calcutta Boating & Hotel Resorts Pvt. Ltd. is located in Kolkata. This marriage hall in topsia Kolkata offers well-equipped dining halls and lawns that are perfect for hosting any of your nuptial ceremonies in style. You can spend your wedding night with all of your friends, well-wishers, and family members thanks to the gorgeous and spacious party halls in Kolkata that Calcutta Boating & Hotel Resorts Pvt. Ltd. has to offer. This hall can comfortably hold 250 to 3000 guests at a time.
The staff at Calcutta Boating & Hotel Resort Pvt. Ltd. is very helpful and provides a wide range of services, including a bridal room, service personnel, guest accommodations, in-house cuisine, and the usage of outside catering vendors.
8. Ibis Kolkata Rajarhat
Ibis Kolkata Rajarhat is a banquet hall in the new town Kolkata. One of the most difficult and enjoyable tasks is wedding planning. You can select between AC and non-AC dinner halls, and it is also a lawn or open banquet hall in Kolkata with nice green grass.
In order to celebrate the wedding-related rites with all of your friends and family members assembled for the occasion in one place and share in your delight, the event area at Ibis Kolkata Rajarhat can comfortably accommodate 400-500 guests at a time. Expect to find chairs, valet parking, necessary lighting, electricity, and backup in addition to a license for sound and music. They provide a wide range of services for the site, such as lodging, a bridal changing area, cuisine, decoration, etc.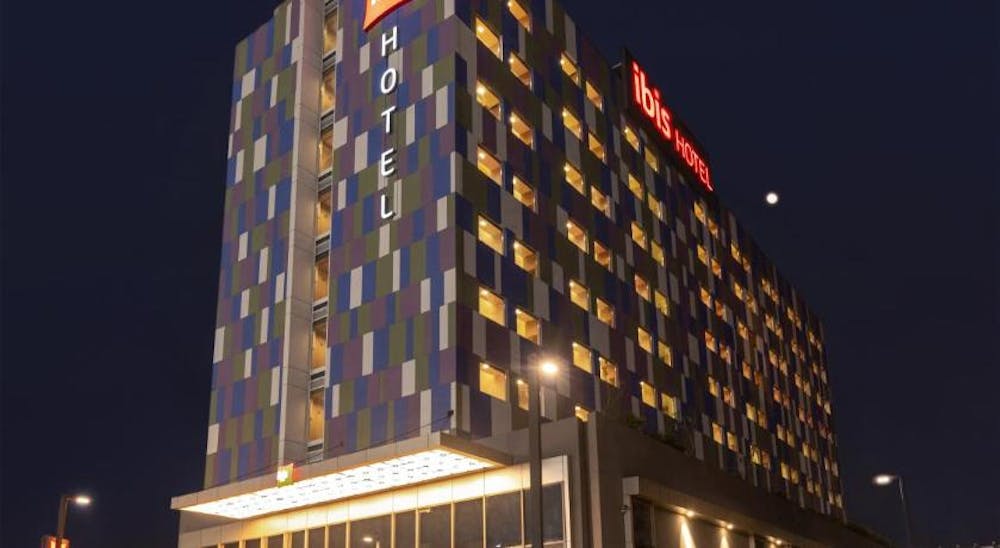 Plan your amazing day by selecting the top Kolkata banquet hall price to make special memories that you will cherish always.