Your search for wedding photographers in Kolkata has been made easier here. Your wedding planner will give you a list of some incredible wedding photographers in Kolkata to choose from. Wedding planner is aware that it might be difficult to pick a wedding photographers in Kolkata because these are moments that will last a lifetime, and you don't want to ruin them. Right?
Budget wedding planner in Kolkata bet you won't regret selecting these photographers because they'll make sure your images are stunning. The next thing that comes to mind after deciding on the wedding location and the bride's cosmetics is undoubtedly wedding photography in Kolkata, and these famous photographers in Kolkata for wedding are just the right choice for your wedding.
Choose one of these best wedding photographers in Kolkata for some lovely lifelong memories -
1. Qpidindia- Best Wedding Photographers In Kolkata
Qpidinida is a famous Bengali wedding photographer and an efficient team of candid wedding photographer in Kolkata. They are the first choice of any Bengali wedding planner in Kolkata. They have about 5-7 years of experience and are excellent at blending into their client's narratives.
The best photographers in Kolkata will serve as that intangible support that brings out the finest in the most unpolished situations. Their team's skills include both candid and conventional photography. They are willing to travel to different sites and can even deal with destination weddings.
In order to accurately and completely capture their clients' priceless moments, they make sure that their clients are at ease. They take extreme care to ensure that their initiatives are as easily accessible as they can be. They have an average rating of five stars.
 Facebook - Qpid Event Photography
Instagram - qpid_event_photography
Recommended: Top 13 Wedding Trends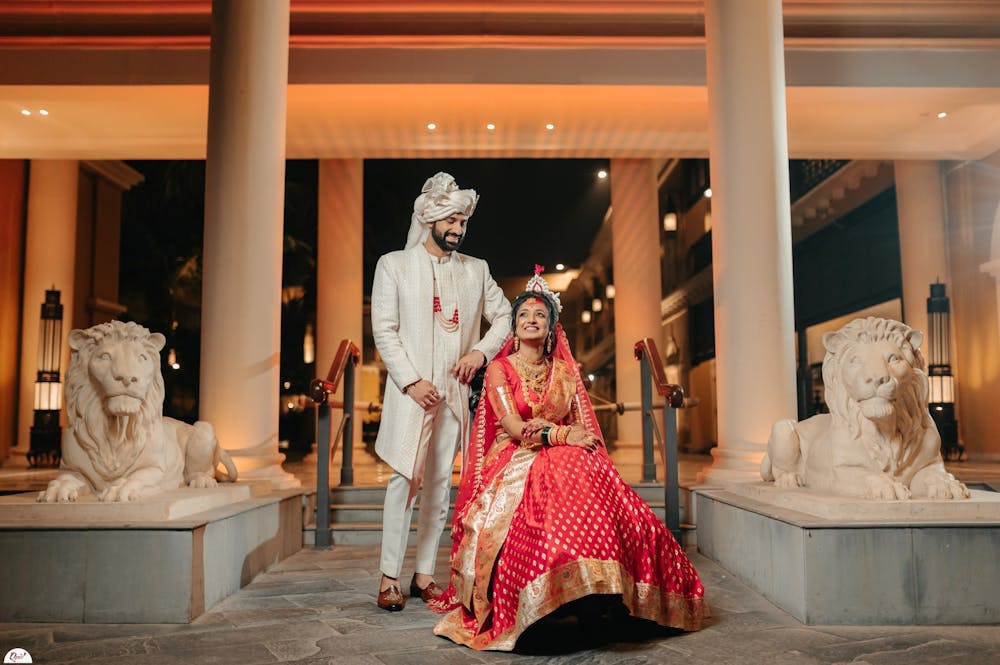 2. Rig Biswas 
The team believes in sharing special events like weddings with their clients. A group of up-and-coming photographers in Kolkata for weddings, led by Rig Biswas, for whom photography is much more than simply a profession. Many wedding planner in Kolkata has chosen them for their reputed clients.
This wedding photographer has many feathers on his cap, including the Shooting Star of Kolkata, the Nikon India Photographer's Award, Picture Inspiration, and Canvera highlight group prizes. They have a general rating of 4.7 stars. They have roughly 5-7 years of experience.
Facebook - Rig Photography
Instagram - rig_photography
Also Read: What Does A Wedding Planner Do - Pomp & Show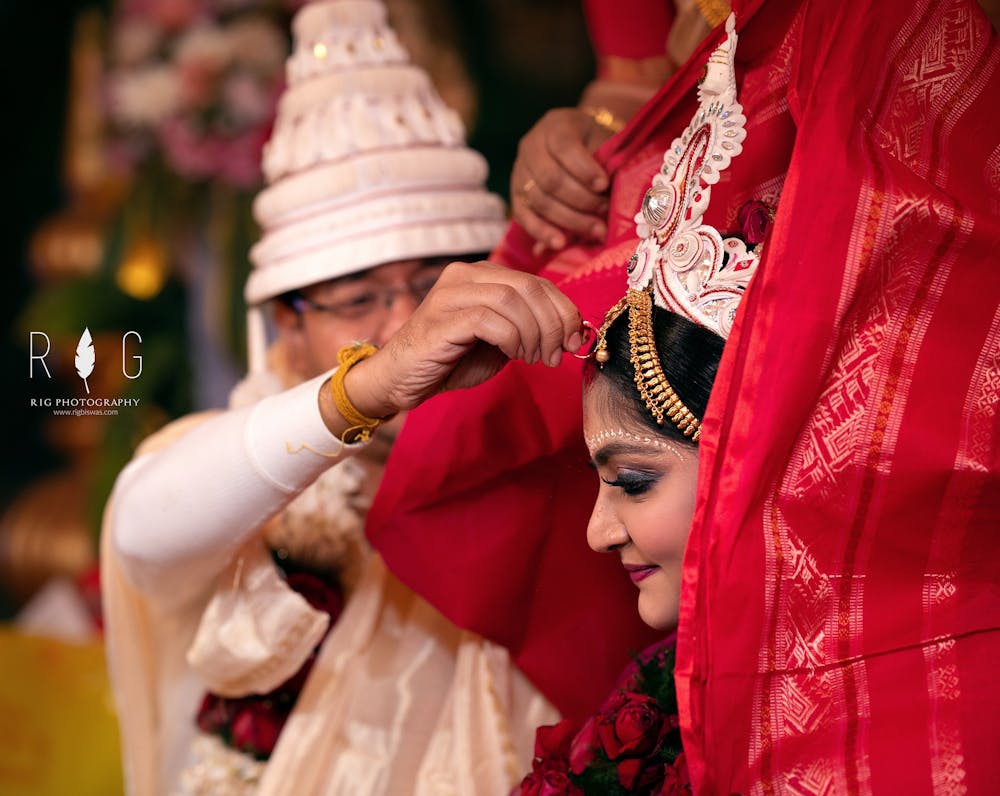 3. Sombit Dey Photography
Sombit Dey Photography, a Kolkata-based photography studio, specializes in wedding and pre-wedding photography in Kolkata, as well as children's photography. They offer both traditional and candid photography.
Also, they have a group of exceptionally talented photographers who will capture the perfect moments on your special day. To accurately take your photos, they use the most recent tools and equipment. They are dedicated to capturing their clients' truest feelings.
They are one of the top teams of candid wedding photographers, with a combined experience of roughly 11 years and a Google rating of 5.0 stars.
Facebook - Sombit Dey's Photography
Instagram - sombitdeyphotography
Must Read: Your Complete Bengali Wedding Checklist - Pomp & Show Events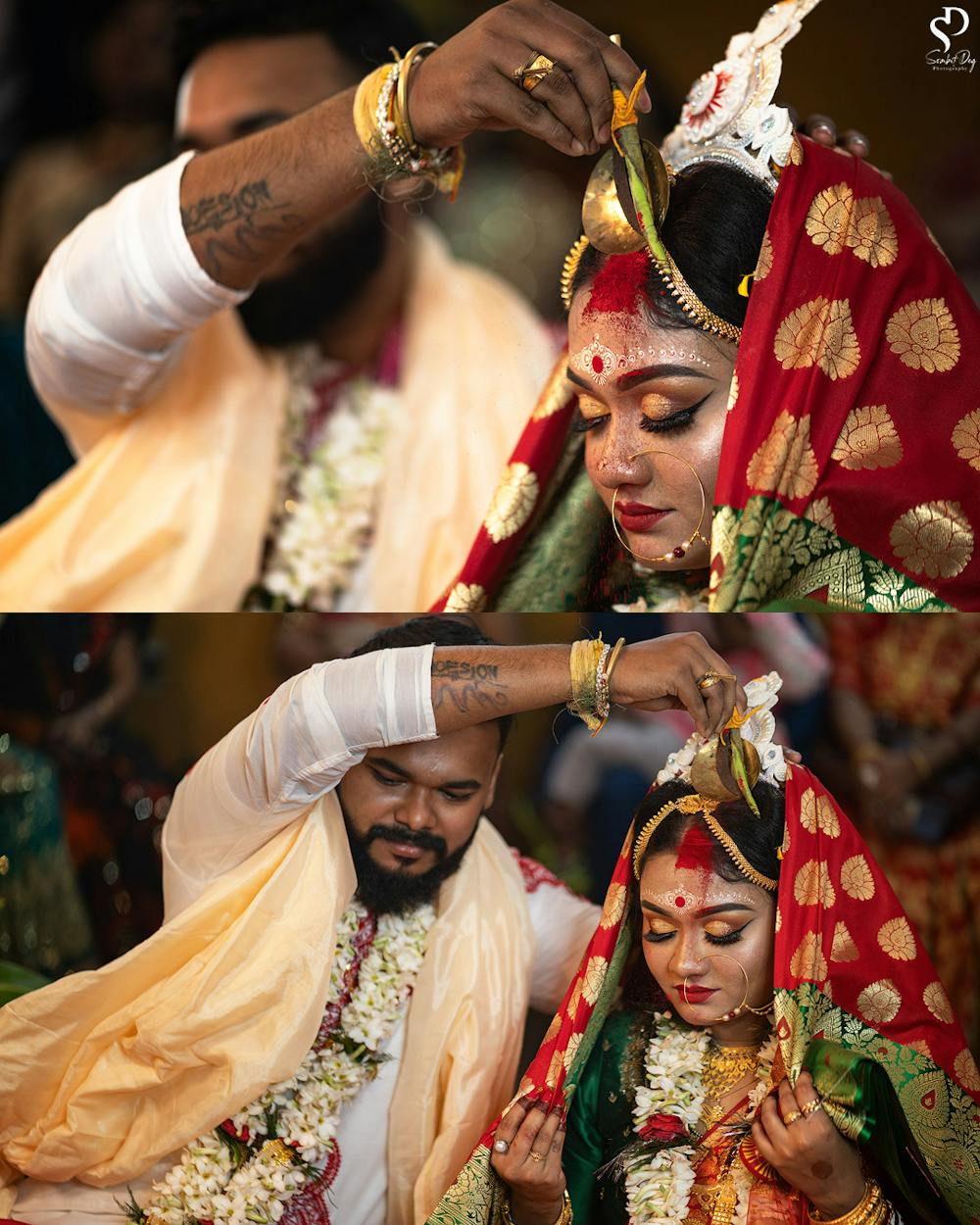 4. Memories Designer
Memories Designer is a Kolkata-based pre-wedding photography and videography company with more than three years of expertise. In order for their clients to typically remember them and enjoy them for all time, they try to capture the bulk of the emotions in an image. They enjoy telling tales by empathizing with the lady and future husband.
 Facebook - Memories Designer
Instagram - memoriesdesigner1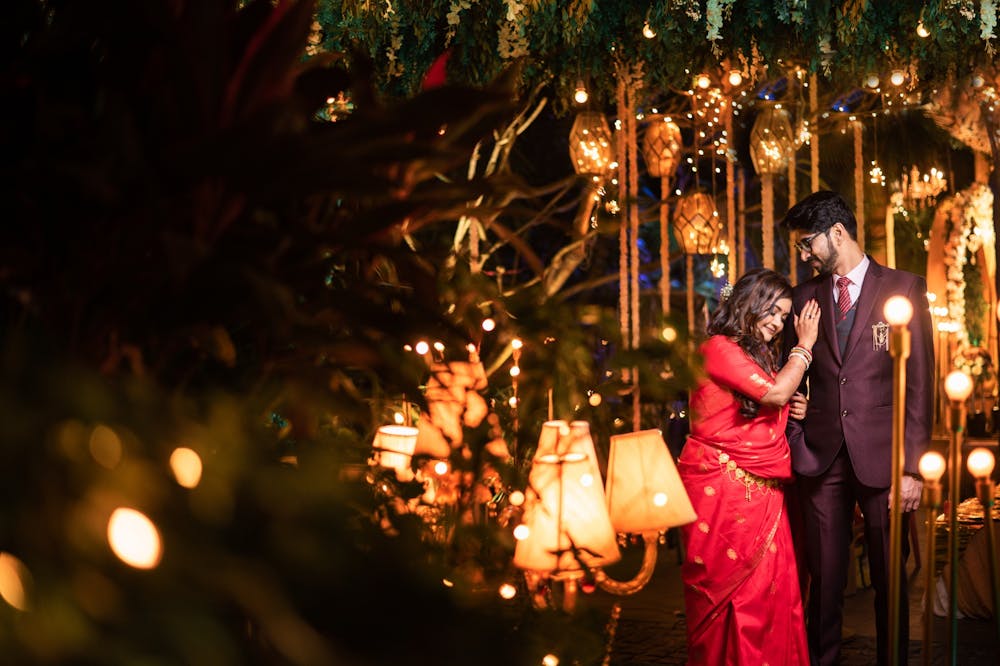 5. Srejon Imagery
This is another brand of photography for weddings that have been in business since 2009 and has a rating of 4.7.
Srejon Roy captures the various emotions present at your wedding in his candid photographic approach. He employs his special sensitivity to capture the genuine manifestations of love, pleasure, and happiness that are happening at the time. He captures beautiful pictures of your significant day and describes himself as a gatherer of natural light and honest situations.
 Facebook - Srejon Imagery
Instagram - srejonimagery
6. Monojit Bhattacharya 
Monojit Bhattacharya offers you lovely recollections of the celebration with your loved ones, making him your go-to pick for all of your photographic needs. You could miss parts of the event while you're there, but he makes sure to get every smile. He has many years of expertise, is based in Kolkata, and is available to work anywhere in the world.
Facebook - Monojit Bhattacharya
Instagram - monojit.bhattacharya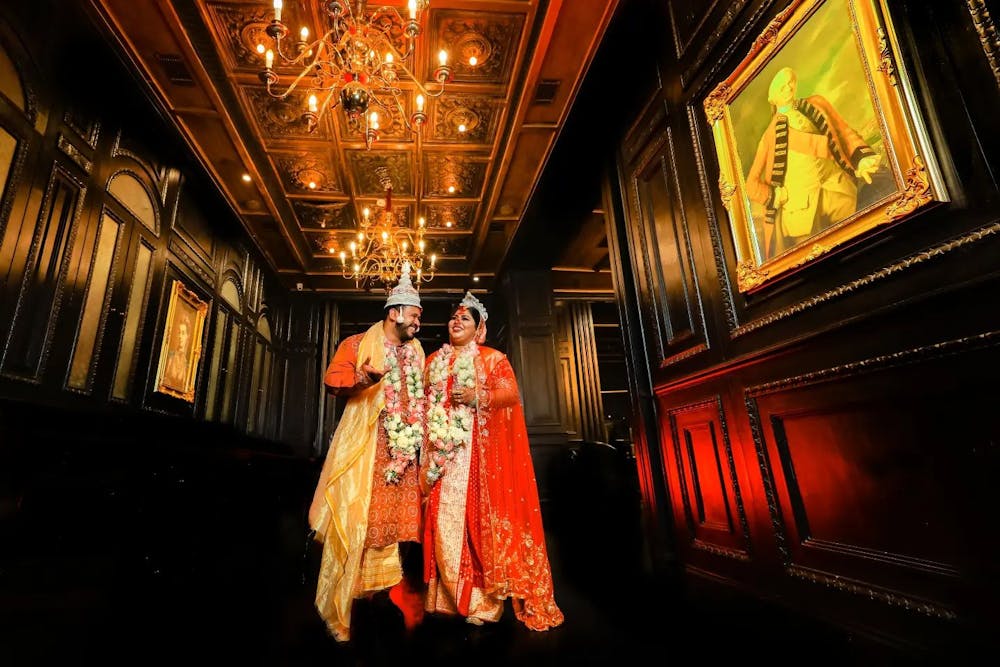 7. The Shutter Story
The Shutter Stories have experienced wedding photography that has been in business for more than 5 years. They have mastered the art of catching the ideal moments. They think that bonds are lovely and that it is even more lovely to photograph them in actual environments. Weddings are happier occasions for bonds. The Shutter Story aims to depict this joy in the autocracy of beauty.
Facebook - The Shutter Story
Instagram - shutterstoryindia
8. Wedding Creation
One of the top candid wedding photographers in the city is Wedding Creation. They hold the opinion that memories should be stored in the heart rather than the mind. They have a reputation for capturing the most priceless moments of your special day. They specialize in taking photos and recording videos in a creative, artistic, modern portraiture approach.
Facebook - The Wedding Creation
Instagram - weddingcreation62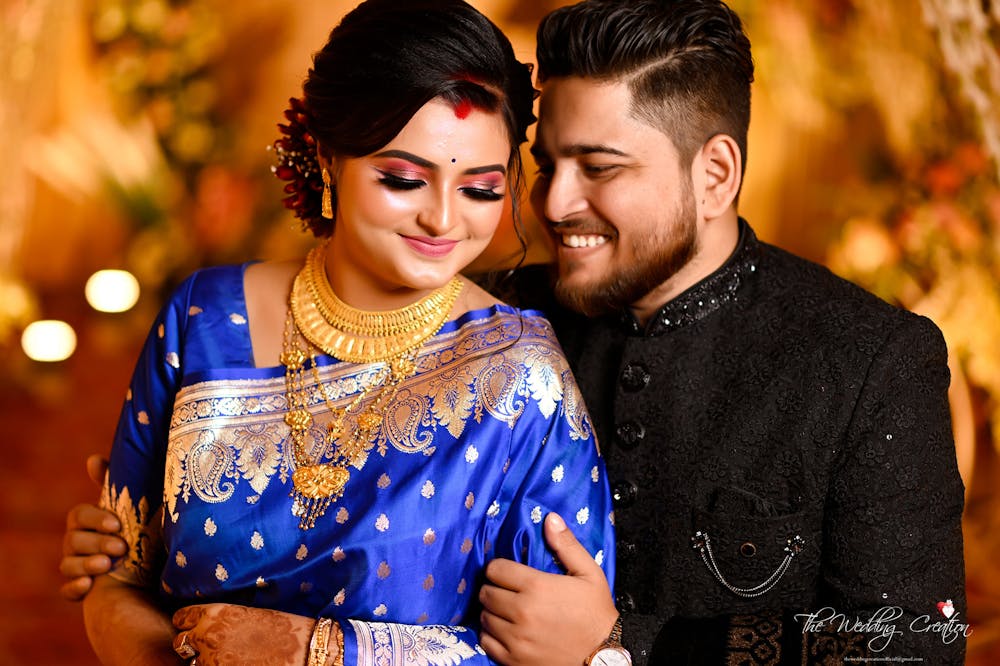 These photographers for Best wedding photographers in Kolkata are the ideal choice for your special day. We guarantee that they'll find the ideal Bengali beauty to make you look like a million dollars. Wedding photography is more than just photographing the couple; it's also about capturing their relationship, their love, and the precious moment they are experiencing together. For stunning wedding photos that you will always treasure, reserve these wedding photographers in Kolkata right now.
Frequently Asked Questions
1. How many photographs do you get from a wedding photographer?
To give you a basic idea, a wedding photographer typically delivers between 50 and 100 wedding shots in an hour. During 12-hour reporting, I typically deliver 800–1000 digital files.
2. Why is a photographer important for a wedding?
Your wedding photographs assist in narrating the events of your wedding day, from the beginning of your preparations to the end of your reception. 
3. What is the best style of photography for a wedding?
Several photographers have embraced a documentary style technique because candid and documentary photos sometimes produce the most moving and memorable images.
4. What time is best for wedding photography?
The best time of day to shoot wedding photos is known as "golden hour." The golden hour is the final hour before sunset and the first-hour following sunrise.
5. What is a wedding's first look?
Before the wedding ceremony, the bride and groom share a private time known as a "first glance."