Lavish weddings are remarkable for many reasons, including food, traditions and customs, and grand arrangements. A perfect Bengali wedding planner in Kolkata can make your wedding more beautiful by perfectly organizing it. Here is the top destination wedding in Kolkata that you should consider if you are also planning a lavish wedding for yourself or a loved one.
The list includes the top indoor and outdoor wedding places in Kolkata, ranging from luxurious five-star hotels to elegant banquet halls. The majority of all-inclusive packages include food, decor, and venue rentals. Contact a wedding planner in Kolkata to make your wedding more beautiful. Discover these opulent locations and plan a flawless fairytale wedding in Kolkata.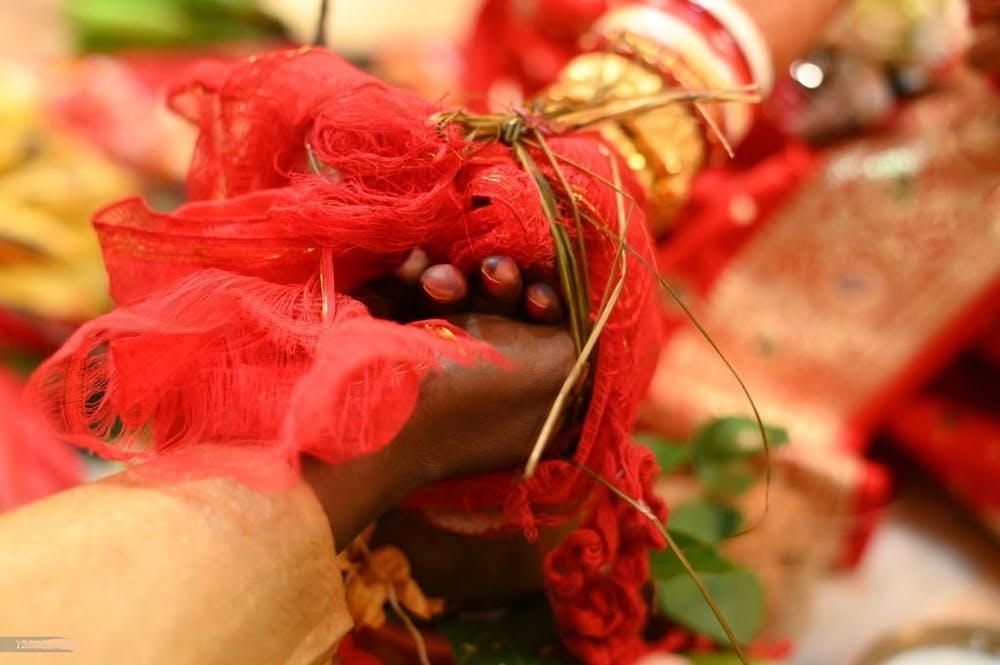 Hyatt Regency - A Royal Affair
The big fat weddings in Kolkata get larger and fatter at the Hyatt Hotel. There are two event spaces, one on the poolside and one on the palatial end called Regency Ballroom. The Poolside is an open-air arena with the city's largest landscape pool.
The pillarless Regency Ballroom, on the other hand, has an open terrace. As requested by the client, lighting, and décor are changed to meet specific themes. The Hyatt Regency is at the top of the list of the best Kolkata destination wedding venue, fiercely pushing the competition.
Recommend: Top 13 Wedding Trends for 2023: From Vintage to Bold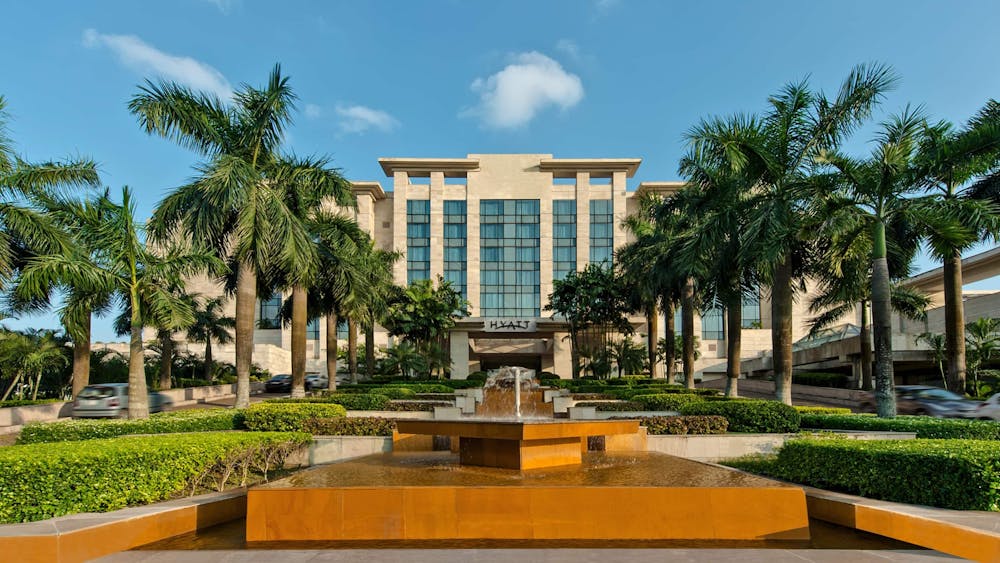 Taj Bengal - Incredible Destination Wedding Kolkata
More than six marriage venues in Kolkata in Kolkata are offered by Taj Bengal, such as the Portico, Oriental, Terrace Garden, Mandarin, Crystal Hall, and banquet lawns. Each event space has its own unique features and design and can accommodate between 25 and 700 guests.
Recommend: Everything You Need To Know About Bengali Wedding Rituals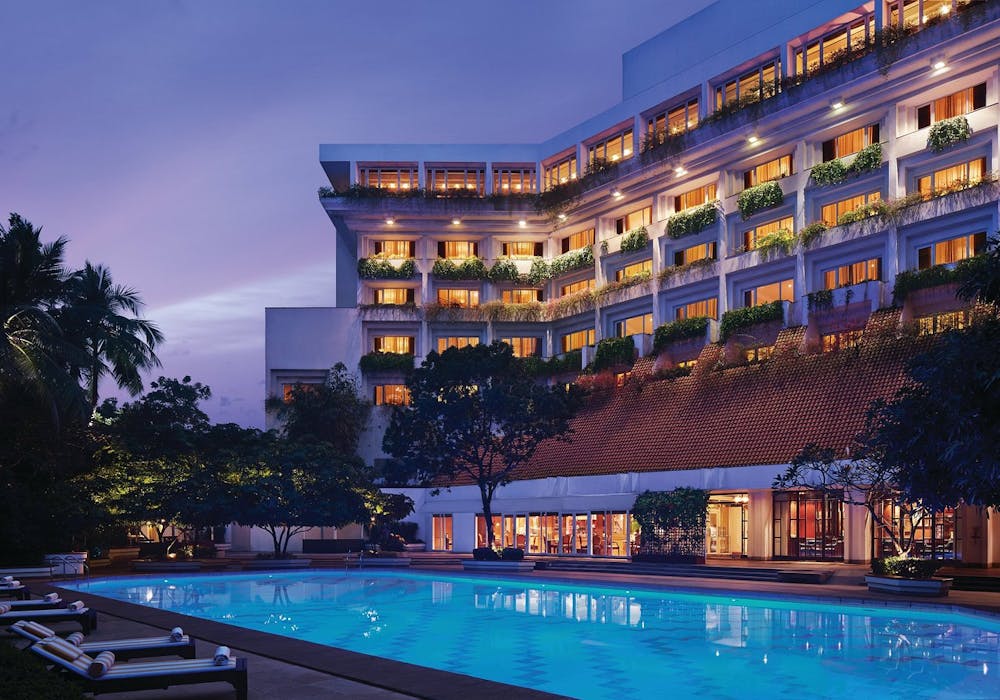 ITC Sonar - Best Wedding Destination in Kolkata
ITC Sonar is included on this list of the best wedding places in Kolkata not just for the quality of its services and décor, but also for its prime location. It hosts Kolkata's most lavish wedding away from the city's bustle. The Pala, an indoor venue, steals the show with candles and soft lighting. The outdoor location, known as Sundarban Lawns, is a beautiful landscape garden ideal for an outdoor event.
Recommend: A Comprehensive Guide to Planning a Bengali Wedding in Kolkata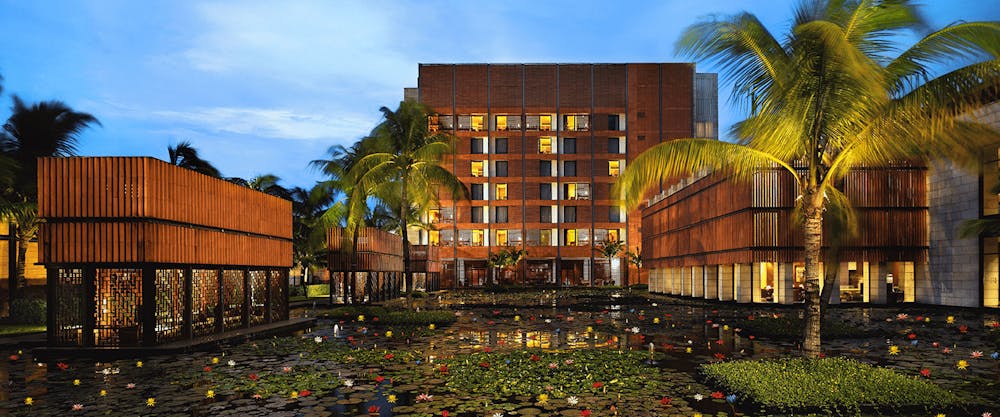 The Oberoi Grand Hotel - A Luxurious Wedding Venue
Former kings and British bureaucrats have attended lavish events held at the Oberoi Grand Hotel in the past. Even now, its opulence as an exclusive wedding site hasn't faded! It is one of the top destination wedding places in Kolkata and features the largest ballroom, measuring over 19,000 square feet. It is also among Kolkata's top hotels.
The lavish location, which features enormous windows and crystal chandeliers, can hold up to 1000 guests. The big hall can be divided into Burdwan Hall and Coochbehar, or it can be used as a single venue.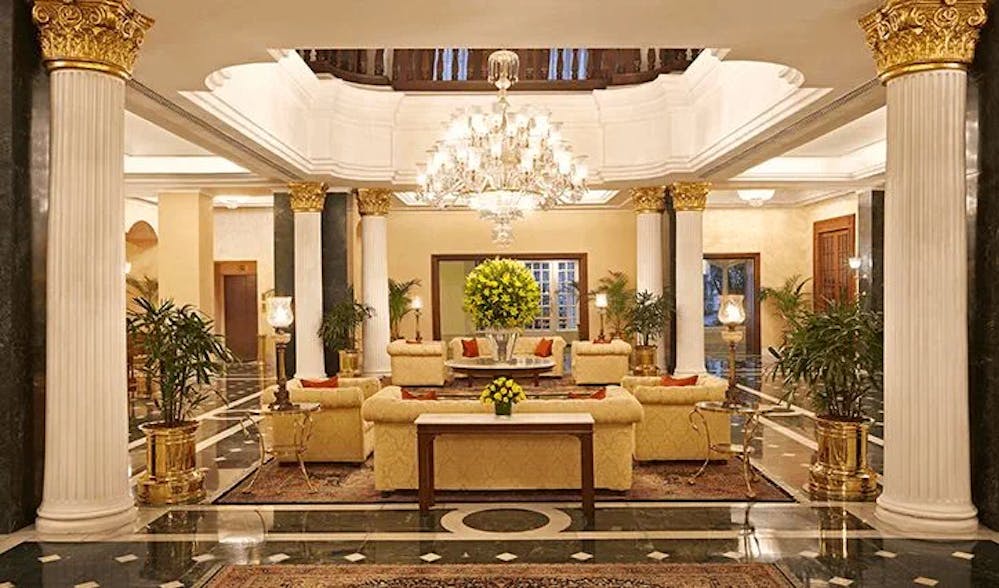 P C Chandra Garden - A Lively Affair for Beautiful Destination Weddings
PC Chandra Garden, one of the most luxurious and beautiful destination wedding venues in Kolkata, includes three event spaces with both inside and outdoor seating. The lawns can accommodate 2100 visitors, while the halls can accommodate 850. Both the catering and the service are first-rate, and the decor will amaze you.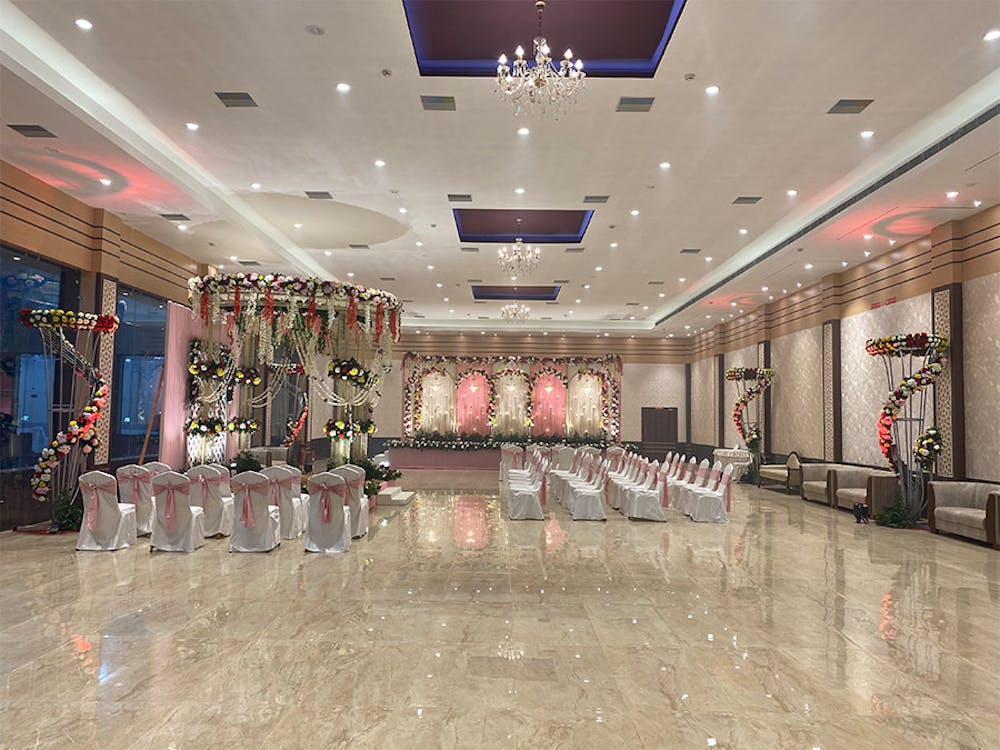 Vedic Village: A Grand Celebration
The Vedic Village is consistently ranked as one of Kolkata's most expensive destination wedding resorts. It is also one of Kolkata's top destination wedding resorts. The venues they choose for weddings are perfect for the exclusive themes that the authorities take great satisfaction in creating, like huge fat organic weddings, outdoor adventure weddings, exotic traditional weddings, and sophisticated rural weddings.
The Vedic Village, one of the best wedding resorts in Kolkata, offers lodging complemented by top-notch dining, spa, sports, and other amenities in addition to four event spaces.

Mangalam Banquets - For a Wonderful Wedding
Mangalam Banquets is one of the mid-sized wedding halls in South Kolkata that can accommodate up to 300 people and is one of the best yet reasonably priced top destination wedding locations in Kolkata. There is free valet parking available on the open road. This is the greatest option for your special day if the event is quite small.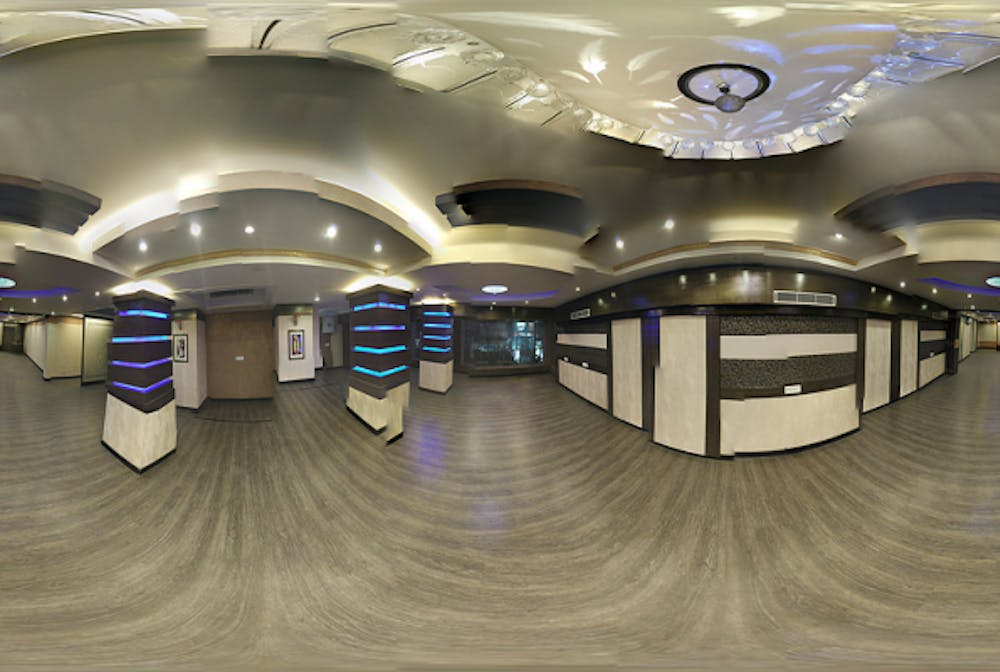 Royal Bengal Room: A Fantastic Venue
You just need to let the decorators know what your wedding's theme is, and you can have it. These folks are the greatest in the business, and the Royal Bengal Room is lovely and incredibly spacious, making it the ideal beautiful destination wedding venues for your dream wedding. This is the place for you if your tastes are delicate.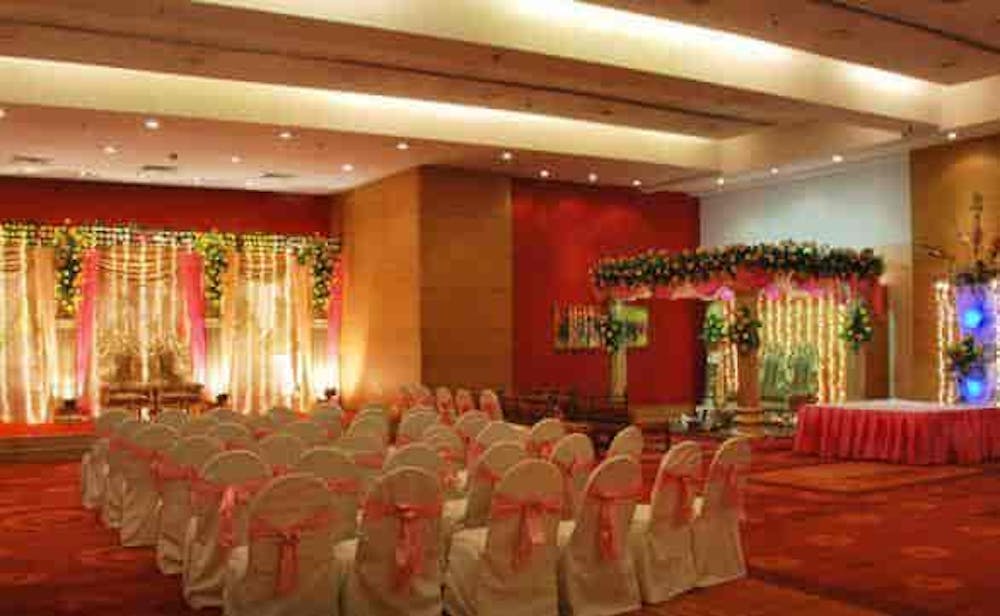 Emerald Banquet: Best Wedding Destination In Kolkata
The Emerald Banquet represents modern architecture, tasteful lighting, attractive decor, and top-notch services. Emerald Banquet is where you should plan your wedding if you want a nice experience, with polite and very cordial staff, parking facilities for the visitors, and even offering personalized design.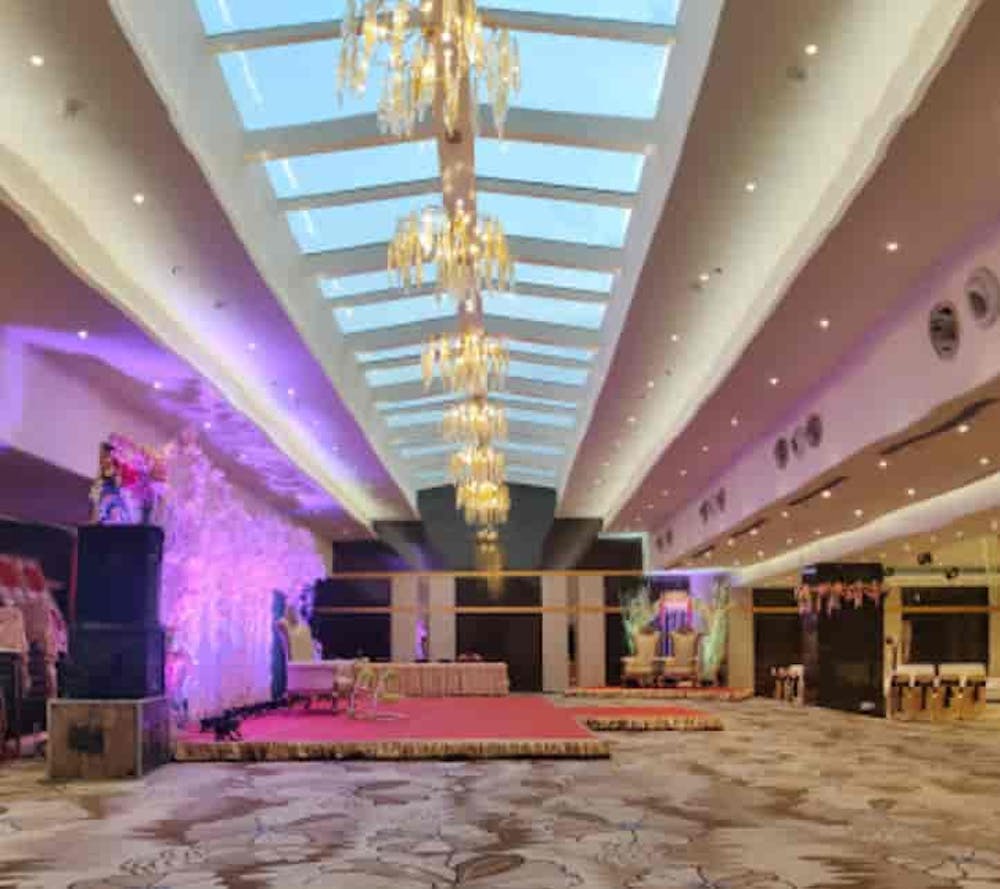 Tangerine Royale Banquets - Enchanting Decoration
One of the top destination wedding places in West Bengal, Tangerine Royale Banquets is very accessible and conveniently situated. It also provides valet parking. This banquet is the ideal location for your royal wedding because it serves delicious cuisine and has both regal and modern decor.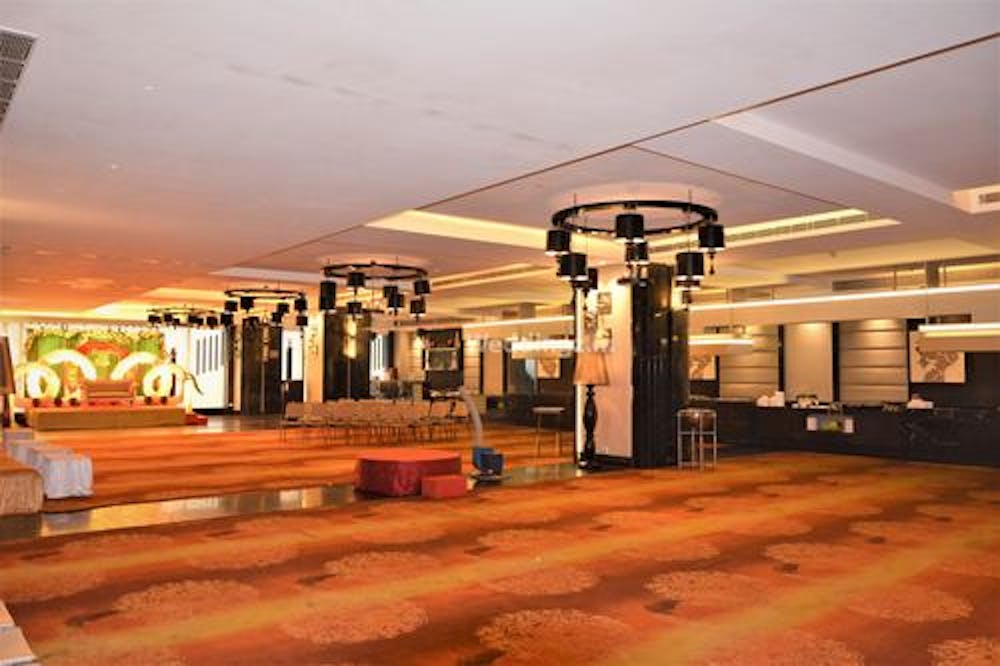 Imperial Garden - A Memorable Celebration
Imperial Garden is the perfect destination wedding in Kolkata for a high-end theme wedding. This location features an elegant garden, a nicely furnished dinner, and a private dance floor. This is one of the most popular wedding locations in Kolkata due to the exquisite design of the garden and dinner.
Nalban - Mesmerizing Environments
Nalban has hosted a variety of romantic weddings over a large area. The venue's beautiful greenery and enchanting surroundings set the stage for a magical wedding. If you want to have a destination wedding in Kolkata that is out of a dream, look at this area of Kolkata. Here, one can even take part in a lavish-themed wedding.
Your wedding is one of the most memorable days of your life, and with our list of the top best place for destination wedding in Kolkata, we believe you'll know exactly where to exchange vows. Before they are already taken, reserve your dates.